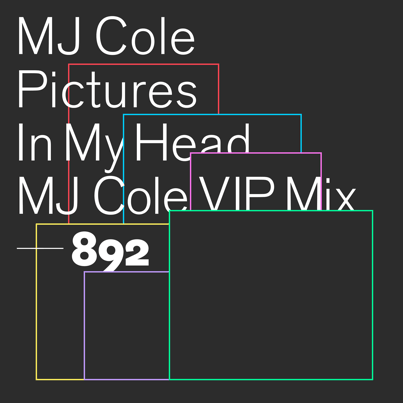 MJ Cole - Pictures In My Head (MJ Cole VIP Mix)
Shortly after the release of 'Pictures In My Head', the legendary pioneer of UK underground music MJ Cole returns to share a special VIP remix of his honey-sweet, melodic 2-step cut. Premiered via Dummy Magazine, the original has been given an enticing injection of dancefloor ready percussion with elements of the original vocal chopped up throughout. This fresh take on the track is further indication of MJ Cole's production prowess, as his unrivaled ability to create strong moods through his music is not compromised by a rework.
'Pictures In My Head' is the 2nd track in a series of releases up till the end of 2017 and is the lead track for thePictures In My Heads EP which is slated for release end of November. This EP will also include an acoustic versionof the single, remixes from High Contrast and newcomer Owari.
Since his breakthrough track 'Sincere' and follow up 'Crazy Love', Cole has established himself both as one of the most consistent producers in Britain and a mastermind for bringing through new talent. Most recently he's collaborated with emerging grime artist, AJ Tracey, released on Disclosure's Method White label and has previously written and produced for Mary J Blige and collaborated with Wiley.
2018 is set to be a big year for MJ Cole as he's busy in the studio working on a major recording and live project. This latest offering marks his creative return to his signature, 2 step roots.
Pictures In My Head EP is out end of November.
Pictures In My Head EP Tracklist:
Pictures In My Head
Pictures In My Head (High Contrast Remix)
Pictures In My Head (MJ Cole VIP Mix)
Pictures In My Head (Owari Remix)
Pictures In My Head (Acoustic)