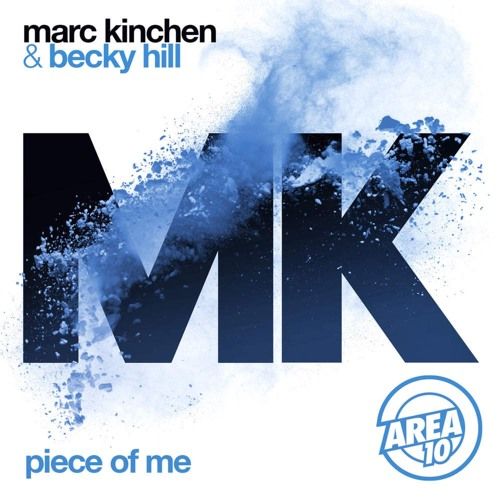 MK feat. Becky Hill - Piece of Me (Remixes)
MK's popular new single 'Piece Of Me' has been treated to no less than five separate remixes, as well as two extra edits from MK himself.
With remixes from Camelphat and JKAY on the first package, and Groove Armada, Riva Starr and The Saunderson Brothers on the second, each separate version gives the track a very different feel.
Mysterious duo Camelphat have been earning support from all the right people recently, and their remix of 'Piece Of Me' proves why – an atmospheric, grooving piece of tech-house with twinkling synths, its main resemblance to the original is in the pitched-down, chopped up vocal samples.
Prolific remixer and producer JKAY switches things up with an 2-step take on 'Piece Of Me', featuring a faster tempo and upbeat piano chords that work in harmony with Becky Hill's vocals.
The second package is kicked off with house masters Groove Armada's dub – a longer play at 7:47, the track builds up slowly, teasing in the chopped up vocals and its characteristic deep synth chords over a thudding bassline.
Riva Starr is up next with his Adventures In TR 909 remix. The well-known Italian producer has crafted an original, irresistibly summery piano melody. Building up over a grooving bassline, the piano melody complements Becky Hill's echoing 'Piece of Me' vocal.
The third remix on the second package comes courtesy of the Saunderson Brothers – the talented sons of influential Detroit legend Kevin Saunderson. Featuring classic house elements – tough keys, background strings and a jacking beat – the remix is a great way to wrap up the selection.
MK's own dub and a 6 min 20 extended mix wrap up the second package, providing versions suitable for any DJ's needs.
Over the last few years, MK has become one of the elite in the Shazam charts, with a plethora of remixes including Lana Del Rey, Sam Smith, Rudimental, Kant, and Pharrell to name but a few; his version of Rufus Du Sol's 'Say A Prayer' is his latest remix success. With his Area10 brand hosting stages at We Are FSTVL, Parklife, Creamfields and Tomorrowland – not to mention his summer residency at Pacha Ibiza – MK can certainly be counted as one of the more influential and prolific DJ/producers in the game. 'Piece Of Me' is just the beginning of a big year for the influential house music master.
For more information on MK, please visit
https://www.facebook.com/OfficialMK/
https://twitter.com/MarcKinchen
https://soundcloud.com/marckinchen