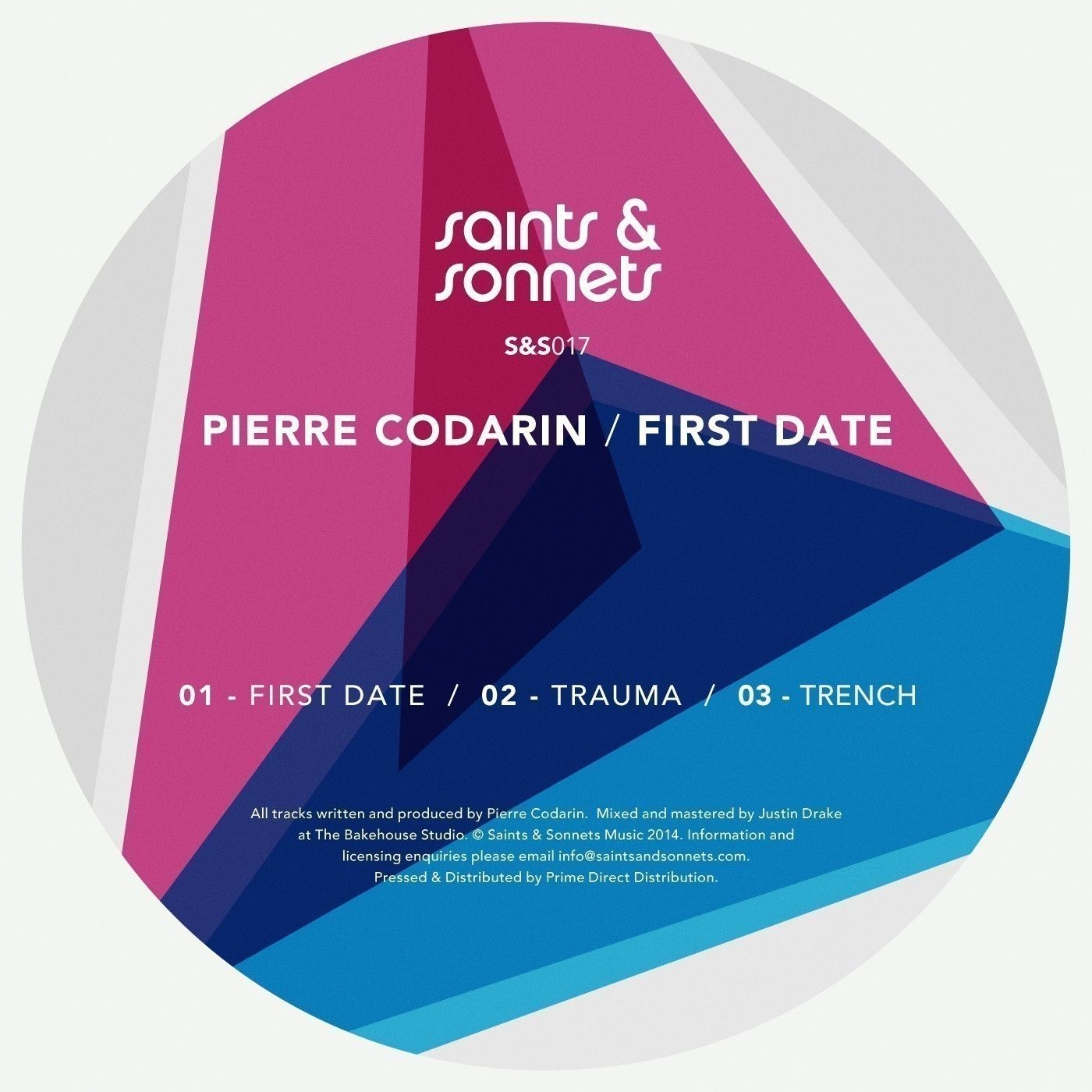 Pierre Codarin – First Date EP
The Saints & Sonnets imprint closes 2014 with Pierre Codarin's 'First Date' EP, a three-track collection from the ascendant British producer.
UK-based producer Pierre Codarin has been bubbling away on the underground circuit for the past few years releasing material via the likes of Resonance Records, Sincopat and of course Huxley & Jimmy Posters Saints & Sonnets which he returns to here. Codarin's bass heavy, UK inspired sound has seen him pick up support from a broad selection of DJ's such as Rolando, Groove Armada, A Sagittariun and Hackman.
Kicking things off is the idiosyncratic title cut 'First Date', which sees Codarin employ gritty, broken 808 rhythms and rumbling square wave bass tones alongside an array of ghostly pad lines, bubbling synth sweeps and eerie vocal lines to create a dark and hypnotic atmosphere for the composition.

Up next is 'Trauma' which sees Pierre opt for a more direct 4/4 approach with the rhythmic aspects yet retaining the moody atmospheric feel of the preceding record, with psychedelic drone flourishes warbling in pitch to generate a mind-bending feel while a penetrative bass hook drives the groove along. Then last up to round off the package is 'Trench', a classy closing cut which takes things a little deeper in comparison to the previous tracks with swirling ethereal pads, crunchy stripped-back percussive elements and drawn out sub-bass tones creating a smooth, understated number to complete the EP.
Pierre Codarin's 'First Date' EP is out on Saints & Sonnets 22nd December 2014.