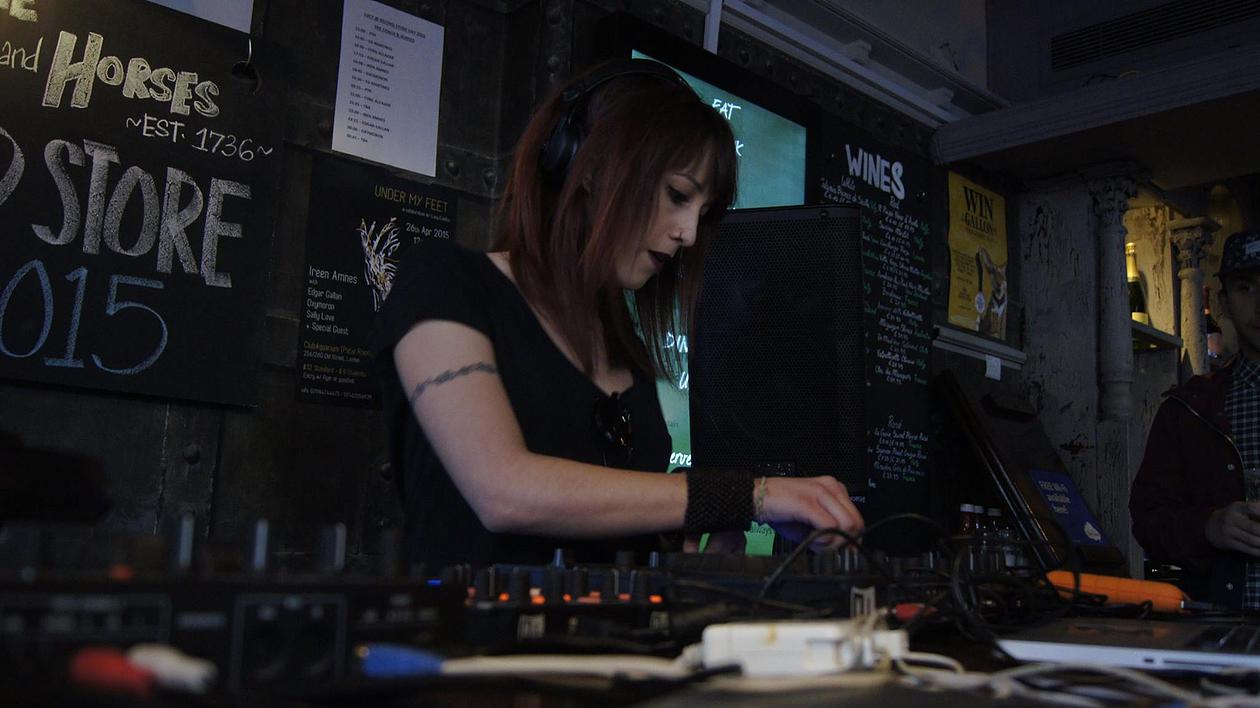 Pioneer announce Emerging Ibiza Wild Card Winner
Emerging Ibiza (EI) is proud to announce it's final Pioneer DJ Wild Card Winner after a successful Summer season in Ibiza following a 2nd EI festival back in May and four seasonal dates at Carl Cox's Revolution Parties @ Space Ibiza.
Emerging Ibiza proudly introduces Ireen Amnes…
Ireen Amnes is a singer, multi-instrumentalist, DJ and producer based in London. Coming from a rock background and moving into the contrasting world of electronic music, Ireen has her own unique style, exploring the connection between heavy sounds, big beats and ethereal vocals. Since 2012, Ireen has hosted private parties as a DJ in the UK, mainly in London.
She has played venues including Aquarium Club as a monthly resident, Lightbox, EGG, and in Rome, where she held a residency at Rashomon Club as well as appearing as a guest DJ at some of the best clubs in the city. Ireen is also one of the creators of, a new underground club night on London's techno scene. It brings together the best emerging DJs of techno, acid, minimal and deep together with live instrumentalists. Definitely one to watch…
Ireen is currently working on the release of her first EP. Her song 'True' is set to appear on EGG Recordings' first compilation release this year, and her track 'Response' will be featured in Capital XTRA FM presenter Coco Cole's compilation, Say Yes: Volume 2.
Ireen was selected from over 2000 entries to play Space and won over the Premiere Etage crowd with her seamless mix of deep techy grooves.
Irene will receive Pioneer DJ equipment including 2 x CDJ-2000NXS & 1 x DJM-900NXS plus Irene will get to spend time at the Pioneer DJ studio in Hoxton to ensure she gets the best from her state of the art Pioneer DJ equipment. Ireen will also get the chance to record for EI Music at EI's new London studio and gets an EI Management contract as part of the 2015 prize package.
Soul96 is the EI Wildcard runner up and will receive studio time in the EI London studio to produce his debut EP for release on EI Music.
Fresh on the scene Soul96 has already played many successful nights, including two of the busiest nightclubs in his hometown city of Sheffield. His sound and style covers the entire frequency spectrum of house, combining the dirty basslines of garage influenced house, to the tropical percussion heavy beats of tech. His ability to read a dance floor and understand the atmosphere is what makes him stand out from the crowd. Making use of todays digital equipment chopping, looping and remixing on the fly and in the moment, when it counts. His background and love for DJing has developed since as a young boy helping his dad at many of his gigs. From this great vantage point he picked up the essentials of mixing, playing the right track at the right moment and witnessed the beauty of entertaining a crowd through a musical journey. This is the point where it all took off for Soul96 and he's never looked back…
Earlier this year, in May, Emerging Ibiza held eight events in four days and brought together an amazing collection of artists for the second year in row at the Emerging Ibiza Festival. You can see the highlights of the amazing events here
This Summer the unique talent discovery platform that is Emerging Ibiza continued to unearth brand new DJing and production aces that deserved to get heard by a wider audience. New experts on hand to help along the way this year included the likes of Bill Patrick, Shlomi Aber, UNER, Visionquest, Coco Cole, Eton Messy, Dave Vincent and many more, whilst the young names looking to get ahead were Brodanse, 2ndSun, Manu Gonzalez, Gel Abril, Cera Alba, Jack Wickham, Theo Kottis, Blonde amongst others…
After four very special party dates with Carl Cox at his Ibiza home of Space. On July 7th with Coco Cole, Baum, Antonio Thagma and Don Dewar (last year's EI Wildcard winner), 21st July with Brodanse, Wayward and this year's Capital XTRA Wildcard winner Tom Haze, then again on August 25th with Cera Alba, Markus Suckut, Doruk Guralp and the Wild Card entrant Ireen Amnes and finally on September 8th with Theo Kottis, Greg Brockmann and Wildcard winner Soul96 all on the Premier Etage & El Salon.
Discover the next wave of break through artists at Emergingibiza.com