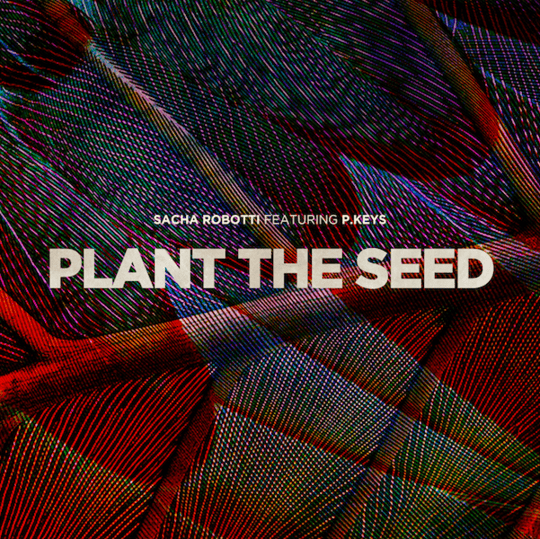 Sacha Robotti - Plant The Seed
As an Italian-German, Belgium bred 3rd culture polyglot with a Russian first name, Sacha Robotti has proven himself a natural in adapting to and internalizing foreign influences, cultures and various local music scenes which has contributed to his extremely rich and diverse musical palette spanning eras, genres, dialects and moods. On his latest trip around the sun, Sacha Robotti has relocated from his longtime home of Berlin to sunny Los Angeles, and the laid-back, groove-laden west coast vibes are real on his dazzling new dance jam "Plant The Seed" featuring LA hip-hop vocalist P. Keys. Following a Night Owl Radio debut by Pasquale Rotella and finally out today on Insomniac Records, Sacha Robotti's "Plant The Seed" can be comfortably planted in the heart of the pulsing dancefloor – stream it here.
Sacha discusses how this seed was planted: "My track "Plant The Seed" with vocals by P. Keys was the first piece of music that I made in my new home in California after moving there from Berlin about a year ago. It was produced on headphones and the lyrics were recorded in my friend's bedroom as I didn't have a studio at that time. P. Keys wrote the vocals on the fly and we had fun turning this into a simple dirty little jam with a low bassline, a weird siren melody, an ambiguous hook and a big break."
With his deep appreciation for musical history as well as the future of dance music, Sacha Robotti's sonic breadth gives him a playful, emotionally resonant and studied approach to dance music that continues to grow as he pushes his sonic and geographical boundaries even further, planting happiness and inspiration on dancefloors around the world.