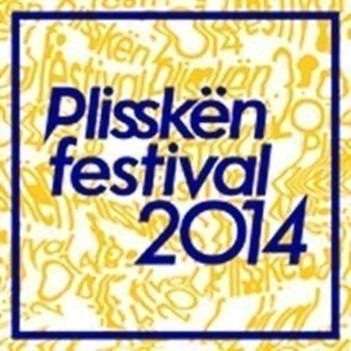 Plisskën Festival
This Summer on 6th and 7th June, a heavy-hitting, multi genre line-up will converge in Athens, Greece for the Plisskën festival – brought to you by the first promoters ever to bring an event of this magnitude to an inspirational city that's seeped in culture, both ancient and brand new.
Committed to great music over a multitude of genres, the environment and providing a foot in the door for Greek people looking to pursue a career in events, Plisskën is a festival with a big heart and even bigger ambitions, having already bagged nominations for Best Small Festival and Best Indoor Festival in the 2013 European Festival ?wards and a 'Commended' rating from the Greener Festival Awards in the same year.
From electronic titans Fuck Buttons, Mount Kimbie, Vitalic, Cooly G and Shackleton, hyped indie bands Crocodiles, Black Lips, and D/R/U/G/S, low-fi rockers No Age and Dirty Beaches to the deep psych-tinged grooves of Damien Jurado, Wooden Shjips and Suuns plus a whole lot more, Plisskën's musical curation and location speaks for itself. But, there's even more to the festival than that…
The Plisskën Lab
Believing in young people and wanting to offer something back to the Greek people, the Plisskën Lab was created, offering a series of workshops and hands-on experience on how to set up a festival.
The Lab is an annual workshop organised by Plisskën that takes place in Athens prior to the festival. Through a number of theoretical and practical seminars hosted by professionals in their respective fields, The Lab participants get the chance to learn about all of the elements that comprise putting on a festival.
The Lab activities culminate in the participation of the Labsters in the festival through the following variety of tasks: Client Service, Event Management, Hospitality, PR, Sustainability, Technical Production and Venue Management.
The goal of The Lab is to create a unique educational experience for people eager to learn what goes into festivals plus live events, and to help kick-start future careers in the industry.
Location
Music at The Plisskën site is spread over the main stage, outdoor stage, and club stage. In addition to that, there's a Greek garden brimming with indigenous plants, a chill out area with a cocktail bar dotted with foliage, bean bags and parasols, plus a lounge & comedy stage, a play area and even real boat docked on dry land!
site map and address http://www.plisskenfestival.gr/about/the-venue
There's more than enough to keep everyone entertained on site, but for anyone wanting to sample the countless attractions on offer in Athens, exit and re-entry to the festival is allowed daily from 4pm until 4 am for everyone wearing a wristband.
For those who fancy planning a holiday around Plisskën, taking in Athens either before or after the festival, more information can be found here http://www.plisskenfestival.gr/athens/democracy
Athens
An ancient city synonymous with some of the high benchmarks of history and civilisation, Athens is known for sunny weather, and in the last couple of years, for a financial meltdown and civil unrest. But out of an economic crisis, the city surged back, due to the Athenian's irrepressible spirit.
"Vibrancy and innovation can bloom even in hard times. Athens is Greece's ancient capital, which was hit hard by the global economic crisis and yet is seeing change at sites old and new", said The New York Times. This same spirit and desire to make things work, even in the face of adversity that has helped Athens settle back into relative calm, is that which drives Plisskën.
As tourists have once again been arriving to Athens in their droves (a fact proven by Ryanair's decision to finally fly there) the city now has even more than ever to offer aside from the classics in the shape of booming cultural activity within this modern metropolis, with a tangible feeling of optimism, freedom and positive energy.
Besides its ancient history, Greece's capital city Athens boasts an unrivalled sense of vibrancy strong enough to set it apart from other European cities, as it is – quite literally – a city that never sleeps, in spite of its laid back atmosphere.
The heart of Athens beats in Syntagma Square, where most of the public services, as well as high-street shops are located. Everything in Athens is within walking distance from the main square, with the main cool areas of Monastiraki, Kolonaki and Exarcheia being only a 10 minute walk away at most. By hopping on the tram service, you can catch the lovely coastal view of Athens and enjoy the sea at Faliro, Glyfada, Voula and Vouliagmeni, which are just a few kilometres away. Whatever you decide to do in the end, the bustling energy of this city along with its anarchistically-styled urban culture, blend to overthrow any sense of predictability that is associated with a typical city , and are bound to contribute to a remarkable and memorable stay, which you'll no doubt wish to repeat
Click here – http://www.plisskenfestival.gr/athens/democracy for more useful information on Athens.
Sustainability
Wanting to be more environmentally conscious, in 2010 Plisskën developed an Environmental Policy Strategy. In 2013 they were the first festival in Greece to be awarded a 'Commended' rating from the Greener Festival Awards global governing body.
Plisskën aims to deliver a festival with the least amount of environmental impact as possible. Carefully examining every aspect of the festival, they've implemented processes across key the categories of waste, energy, transport, water, awareness and education.
To encourage the use of green transport, they've even made parking of bicycles allowed within the festival area free of charge.
They are committed to monitoring their impact on the environment; every year they keep track of the waste generated during Plisskën, in addition to calculating their carbon footprint in collaboration with Global Challenges.
History
Plisskën Festival originated in Athens, Greece in 2010 and culminated last year in all day festival that wowed the public, with a diverse, A-list line-up that included These New Puritans, Ebo Taylor, Fucked Up, Death Grips, King Tuff Brandt Brauer Frick, The Haxan Cloak and Patten. Both before and after the Greek media and social media was a flurry of excitement and praise.
Having already caught the eye of Pitchfork (who flagged-up Plisskën as one of their 'best festivals for Summer 2013') and ahead-of-the-curve party seekers from the rest of Europe and further afar, 2014 is undoubtedly the year the rest of the world gets fully hip to the delights of Plisskën.
Information
Tickets – http://www.plisskenfestival.gr/about/the-tickets>
2 day pass: 50 euros
1 day pass: 30 euros
http://www.plisskenfestival.gr/