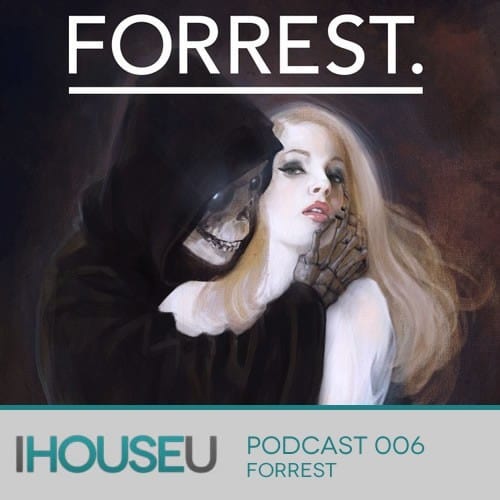 Podcast 006: Forrest for DFTD
To coincide with his 'Creep' EP that came out on DFTD Records last month, Forrest unleashes a 60 minute 'Facelift' mix for Defected's new fresh and innovative sub label – DFTD. London based, Canadian born producer Forrest carries himself with not only an untamed mindset, but an exponentially growing catalog of quality releases. Working closely with Montreal producer/sound engineer Jonathan Doyon, Forrest is now evolving into an artist of his own while still multiple collaborations with other renowned acts such as Avatism, Eric Volta and Tom Budden. Founding member of Amadeus Records, this talented newcomer has already seen the success of one single earlier this year titled 'Marlon Brando', released on Noir Records, which featured on Pete Tong's Essential Mix where he was highlighted as one of the '13 Artists To Watch Out For 2013'.
Forrest aka Zacharie-Jos Montpetit has a packed schedule this summer with gigs in all the best cities including Berlin, Ibiza, London, Istanbul, and many more. With releases and features upcoming on Visionquest, Mobilee, Noir and Souvenir, Forrest is most definitely a new act worth experiencing.
For more information on Forrest. please visit:
@forrestmusic
http://www.facebook.com/forrestmusic
Tracklist
1. True South – Glimpse // AUS
2. Tangled Track – Lawrence // Smallville
3. The Almighty – Schatrax // Fear Of Flying
4. Silver City – Rework // Visionquest
5. Creep – Forrest. // DFTD
6. Out Of Time (Reshape) – Moodtrap // Tsuba
7. My Factory – Forrest. // 2020Vision
8. I Want You Back – X-Press 2 // Skint
9. Mind Games – John Dimas // La Vie En Rose
10. Planet Brooklyn – Yamen & EDA // ONE
11. Love Never Fails – Cajmere, Russoul // Cajual
12. You Better Hear – Massimo Di Lena // Prime Numbers
13. Travellers (MRSK Remix) – Anthony Shakir // Rush Hour
14. YSL – Forrest. // DFTD
15. To Exist On A Faint & Sombre Light – Eric Volta, Forrest. // My Favorite Robot