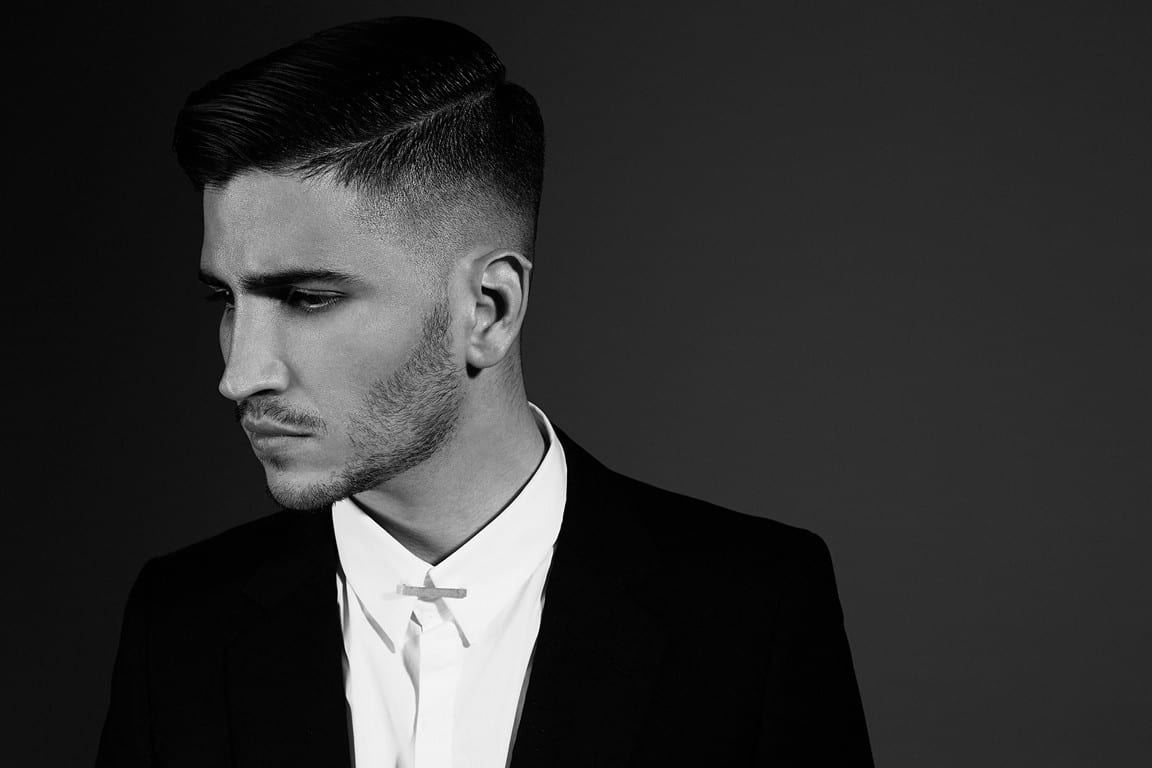 Podcast 072: Danny Daze
Heavily praised for his versatility, DJ and producer Danny Daze continues to smash expectations with an omnivorous groove rooted in Detroit Techno, Italo Disco, and Miami Bass. Daze's freeform selecting and mercurial mixing guarantees the only thing audiences can expect is a musical experience where everything is up for grabs. Combined with his entrepreneurial acumen, Daze's touch has made him one of his generation's most compelling artists.
Steeped in Miami's B-boy culture, Daniel Gomez adopted his Daze moniker early on at his mother's suggestion. Practicing on a set-up she bought him, Danny Daze was spinning at weddings by age 14, funneling his earnings into vinyl to play raves on the side. Danny's esoteric sets quickly attracted adventurous and loyal crowds. Pushing himself to the next level, Danny produced his first tracks on a cracked version of Fruity Loops in 2004 and jumpstarted a techno white label a year later. In 2011, the School of Audio Engineering valedictorian broke through with "Your Everything" featuring kindred rebel, DJ and producer Louisahhh on vocals.
Pitched down, woozy, and dark, "Your Everything" went on heavy rotation all summer, landed on many discerning year-end lists, and led to output on vanguard labels Kompakt, Ellum, Ultramajic, Phantasy, Turbo and Murk. Described by Michael Mayer as having a "rough and muscular" sound, Daze went on to remix and collaborate with the likes of Maceo Plex, Daniel Avery, Tiga, Jori Hulkkonen, Gui Boratto and Jimmy Edgar, among others. In 2014, while presently living in Berlin, he released several singles and remixes, including Murk's "Dark Beat (Addicted to Drums)", Gui Boratto's "Take Control" and three solo EPs – Silicon (Ultramajic); Freeze (Kompakt); Flange (Ellum). Daze also launched an extensive worldwide tour and announced plans for a new music label. "I've ran a label before and feel its time to begin curating another. I'm not after a selfish agenda built around me. The label must be about the artist being released first." Danny says.
Daze is quick to point out the various colors in his sound pallet. "My music production is synonymous with my DJ sets, which range from Electro to Italo Disco, to playing some sort of downtempo instrumental right in the middle of the set. The wider the spectrum, the better," says Daze, himself inspired by artists as diverse as folk crooner Jose Gonzales, industrial rocker Trent Reznor, hip-hop pioneers Outkast, synthpop darlings Little Dragon, dub-punk icon Andrew Weatherall, and Icelandic electronic musician Ruxpin.
Whether spinning solo or in back-to-back sets, as he often does, Daze's own risk-taking maps a unique journey through music's full spectrum, reaching far beyond techno and house. This dedication to innovation resonates with DJ culture's experimental roots and, more importantly, it is the essence of what it means to be a musician for Daze. "As an artist, I've always believed in doing what you do and not conforming nor being influenced by what others think about you. I'd like to be doing projects that are completely outside the box, whether it's creating a single recognizable noise for the new MacBook, or a more ear-friendly vocal album with popular artists I truly respect," says Danny, who counts iconoclasts like controversial director Gaspar Noe and modernist painter Mondrian amongst his influences.
Danny Daze's trifecta of taste, skills, and vision set him apart from most DJs who stick to one style or focus on one angle of the business. Daze's radical approach to preserving music's integrity while breaking its boundaries may seem volatile, but it's not random. "Everything I'm doing comes from within. There isn't much difference between Daniel Gomez and Danny Daze."
BOOKINGS:
For EU bookings please contact [email protected]
For US and SA bookings please contact [email protected] / [email protected]
For Australia bookings please contact [email protected]
For press and management enquiries please contact [email protected]
Podcast 072: Danny Daze by I H O U S E U on Mixcloud