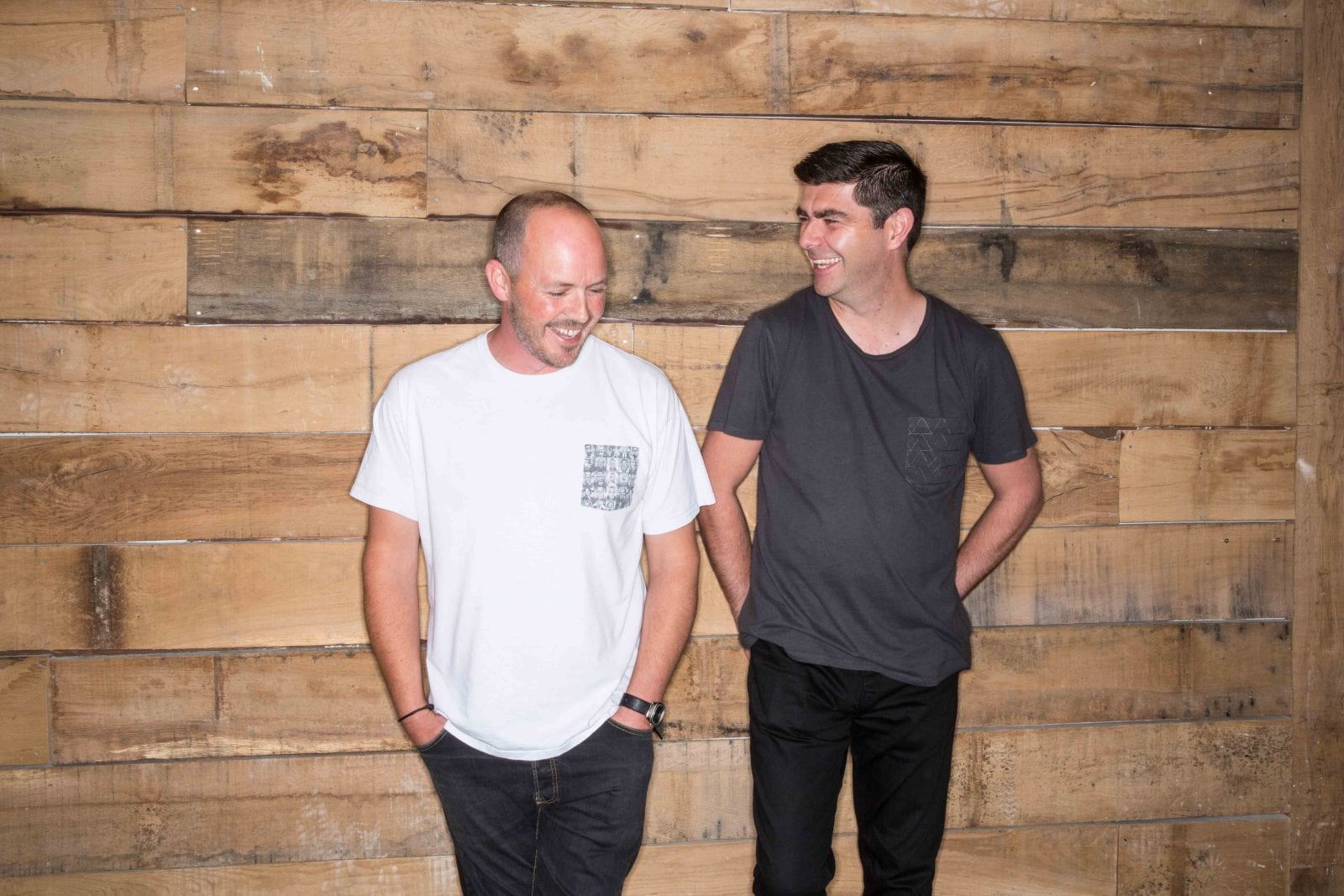 Podcast 078: Soultrak vs The Cloudshapers
200th catalogue release from Unrivaled Music is marked by what is undoubtedly stepping up to Summer Anthem-mania status.

This exciting collaboration featuring Manchester's cream vocalist Beulah, Steve Mac, Soultrak and Cloudshapers, is receiving major radio support from Capital Xtra and Mark Knight and has been hot on lips since its release in June, as it continues to gain support from industry movers and shakers.
Paul Sawyer 's superb remix and dub cut take us back in nostalgia, echoing Acid House 303 and Knuckles. Over a kick of chunky keys its atmospheric layers balance Beulah's vocal beautifully. Timeless Summer of Love edged sound.
Steve Mac delivers a solid and accomplished floor stomper, high hats rolling, baseline pounding, its distinctive top-end garage keys deliver depth and inescapable feel good groove.
The Cloudshapers remix offers up a euphonic summer slice of piano riffs and vocalic harmony with an essence of early 90's intertwined, rounding off a package fit for hungry and discerning dance floors. An electrifying Deep House EP – Salute You – we do indeed.
We talked to Paul Sawyer, one half of Soultrak and Simon Sinfield aka The Cloudshapers on the release, future plans and inspirations. This is what he had to say…

So let's first take a look into your background, before Soultrak came to be, where were both yourself and Paul Moore musically?
Both Paul and I had been producing under our own names and also DJ'ing in the same area over a number of years. But funny enough, we never played on the same bill in the last 20 years!!
We finally ended up on the same event at Terminal, which is an amazing underground party that true music lovers attend. Mr Moore played before me and we were playing very similar music and became friends that evening.
So, out of that night we decided to give it a go with a collaboration and it worked really well. Both of us had tried out collaborating and not had a great deal of success, so it was refreshing to be able to work with someone and be completely on the same wave length.
And what about The Cloudshapers?
I've been a professional DJ/producer for more than twenty years, having had numerous releases as a solo artist, producing for big names and developing new talent. My Cloudshapers alias came about a few years ago when I was asked to produce some chilled out beach house. I had so much fun and got such great feedback that the project developed and soon the first few releases Obsession, Odessa and Can't Stop were doing really well. I met both Paul Moore and Paul Sawyer through my weekly radio show. We just connected and I think it was inevitable that we were going to hook up at some point.
On your collaboration with Cloudshapers, Steve Mac and Beulah, had you already worked together at some point along the way? if not how did you all come to together for this project?
I'd worked with Paul Moore on a couple of releases and he has helped me run my record label BASE Music. Paul Sawyer and I have had a few days in my studio writing and recording together and we just work very well creatively. It's a dream to work with Steve Mac. What can you say? The incredible boost of having your heroes (we've another lined up) wanting to get involved with your projects is just amazing.
Will you be looking to do any further collaboration in the foreseeable future?
I'm so excited about a couple of future releases for The Cloudshapers. Both Paul & Darren at Krafted have been brilliant working with me on those tracks. Paul Sawyer and I have already got a few choice cuts lined up, including some planned with the wonderful Beulah. I've now joined forces with the Krafted guys bringing my label across too, so it's fair to say we've got plans!
As Unrivaled label boss, can we talk a bit about the label itself, what is its ethos, what does it represent and what plans do you have for the label going forward?
Unrivaled has always been about the deeper side of House music and is an outlet for vocal house as well as deep house.
We try to keep the releases consistent and so far we've had some great producers signed up over the years.
We're constantly looking for more avenues to push the label and sign up some artists who have a good following to bring more attention to the label.
We are also starting to release more compilation albums, so that we don't just offer music to DJ's. Clubbers want to hear continuous mixes and albums of good music, so they're not searching for that one single to fit a DJ set. It's also great for us to be able to sit back and listen to all of our signings in the albums and we love to hear the tracks mixed together. It's a great insight into whether they work in a club environment.
You've built quite a reputation and an impressive background as a producer, what are your influences and inspirations in terms of sound and how does it translates into your work?
I have many influences that I've experienced over the years, from producers who have been around for many years to the new producers of today. I'm really into Solomun, Maceo Plax, Hot Since 82, Yousef, Dubfire and Carl Cox. Some of the producers that we have signed to our labels are truly amazing musicians too. Sometimes I listen to what they send to us and I wonder how they do it!
I tend to take my productions on a deep techy vibe and try to be atmospheric when I fuse my work together. It's taken a long time to get to a point where I'm really happy with what I'm producing and of course, I'm still learning. I still attend master classes at conferences such as ADE to get some clever tips from some of the producers presenting.
I used to use quite a lot of loops but I now play everything in and spend quite a bit of time on sound design, I've found that this has taken my music so much closer to where I want to be.
There's been a hint that you have plans to take over a radio station in the near future, tell us a bit about that?
I have a passion for radio, having had a weekly show on the UK's award winning FIRE Radio for more than a decade. A year ago I syndicated my own show and personally love the way broadcasting has been transformed via the digital revolution. As far as future radio station plans then you'll just have to follow the Krafted team to see what we are up to.
Finally, as both an artist, DJ and label boss, what lessons have you learned along the way? How have they helped you get to where you are now and what part did they play in helping you achieve your goals?
From a label perspective, the lessons have been learnt mainly the hard way through trial and error and of course from advice at music conferences and through the Association of Independent Music. They have been a huge help, especially in the early years when I knew absolutely nothing about running a label.
There's so much that you learn from contracting music, arranging artwork, managing the label's distribution, marketing, it's actually endless!
As an artist and DJ, I've learnt that you need to really stick to your sound. When someone comes to see you DJ or listen to your track, it's important that that person pretty much knows what sound to expect. I've experimented with different genres and when it's a particular event where it's purely Techno, then of course you play the music that fits, but on the whole, I think people know that I play and make deep tech house.
Under the Soultrak guise, it's deep house, so we're concentrating on that sound. It's amazing to have another outlet for another genre for me.
The biggest lesson is being open to working with as many people as you can in the music industry. It's a hard industry to work in, but it's surprising how much of a small community it is once you get to know people. I love to help people out and I've had so much help myself from various people along the way.
From getting my first break DJ'ing, to receiving my first radio play on one of the major stations, all goals that will stick in my mind forever. I'm still chasing goals, so let's see where it all ends up. It's always exciting.
https://www.facebook.com/soultrak
https://twitter.com/soultrak
https://soundcloud.com/soultrak
Podcast 078: Soultrak vs The Cloudshapers by I H O U S E U on Mixcloud