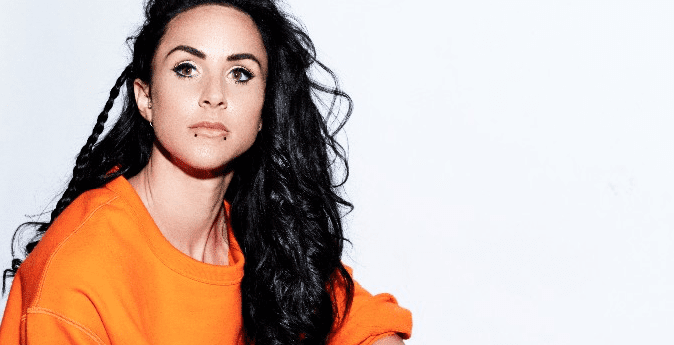 Podcast 143: Hannah Wants
Hannah Wants has just revealed the latest of her bi-monthly mixtape series and last of 2016; 1116 is now available to listen to and download for free on Soundcloud.
An 80 minute journey comprised of 18 tracks, 1116 moves from melodic, to bass-driven peak time house, to techno, and back to downtempo for a true journey, celebrating the end of one of the busiest and best years of Hannah's career to date. Multiple original productions – including a track on Katy B's album Honey – a fabricLIVE mix, a residency at Amnesia and a number of US tours in addition to her regular slots at Europe's biggest clubs and festivals have fed into Hannah's sources of inspiration over the year. As with all her mixtapes, 1116 includes music from some of her favourite producers of the moment: from numerous tracks from up and coming Soulection-championed duo The Code, to Hot Creations's latest signees Solardo, and more established artists like wAFF, Riva Starr and Shadow Child & T. Williams.
Hannah's mixtapes are a way of giving back to her fans, and a way to champion all the music she's discovered and loves but may not always be able to play in a peak time set. 1116 continues to prove Hannah's diverse taste and expertise in crafting seamless mixes.
Tracklist
1. The Code – Launch
2. wAFF – Kidney Punch
3. Riva Starr – In The Midnight (Mat.Joe Remix)
4. Matt Sassari – Alyhaa
5. Leonardo Gonnelli – Whaa
6. Joedan & Raynor – Progress
7. Shadow Child & T Williams – Do You
8. Wade – They Know
9. Brett Gould – House Music Is…
10. La Roux – In For The Kill Skream Remix (Hannah Wants Bootayyyyy)
11. Atroxx – Boats & Hoes
12. Nourad – Kahn
13. Solardo – Psycho Girlfriend
14. Leroy Burgess & Reelow – This Is How We Do It (Tiger Stripes Remix)
15. Sevdaliza – That Other Girl
16. The Code – Electronica
17. stwo – Overdue
18. The Code – 16th Element
About Hannah Wants
Hailing from Birmingham, Hannah is a champion of the new breed of bass-orientated, garage-influenced house of her hometown. Following a life-changing trip to Ibiza in 2010, Hannah worked hard to build a solid fanbase through her unique, energy-filled sets, journey-like mixtapes and successful forays into production, until in 2014 she was crowned both DJ Mag and Mixmag's 'Best Breakthrough DJ' as well as Mixmag's 'Star of the Year'.
Remaining faithful to her core fanbase, Hannah has kept up her bi-monthly mixtapes that are always available for free download and streaming – and in 2015 Hannah was given the opportunity to build on this with an Essential Mix for Radio One, as well as a contribution to the Residency series. 2015 has also seen the beginning of Hannah's own headline series of events, 'What Hannah Want' – the party has been a sell-out success so far, filling famous clubs like Ibiza Rocks, Amnesia and Manchester's The Warehouse Project. With her DJing and events in high demand, 2016 also saw Hannah cement her status as a skilled producer – she's released solo singles 'Just', 'Hidden Love' and hotly anticipated collaboration with Katy B 'Honey' in a relatively short period of time. With her fame rapidly spreading, she now frequently tours the US and Europe as a headline act.
For more information on Hannah Wants, please visit:
http://facebook.com/hannahwantsdj
http://twitter.com/hannah_wants
http://soundcloud.com/hannah_wants