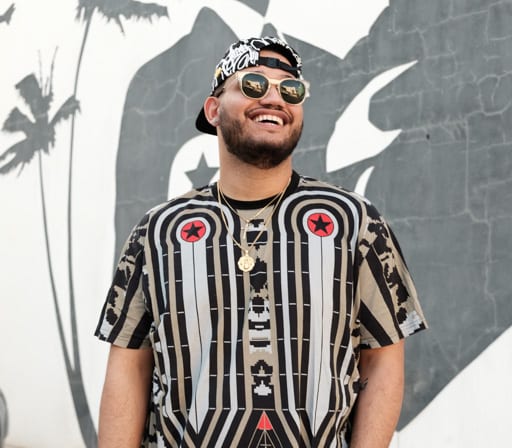 Podcast 245: Jesse Calosso
Jesse Calosso is currently enjoying a meteoric rise. The Bronx-born DJ and producer shows no signs of slowing down in or out of the studio, after a stand-out 2017 including regular shows at DC10, debuts at Sunwaves (Romania) and Sonus (Croatia), and releases on The Martinez Bros' Cuttin' Headz imprint. His most recent track 'Not Valid' on Cuttin' Headz shot into the Beatport Top 10 within days of release, consolidating Jesse's reputation as a key exciting talent to watch.

Jesse's groove-laden style, dangerously infectious basslines and ability to fill any dancefloor no matter the far-flung location or time of day has led to gigs at iconic venues including Panorama Bar (Berlin), Output (NYC), Brunch in the Park (Barcelona), Space (Miami), Coachella Festival (California) and Secret Garden Party (UK). Such a CV is impressive for any artist, but for one still only in his twenties, it is an even more impressive feat. The key to his live success lies in his versatility and flexibility, going through all his music to prepare something individual and special for every gig. His tastes have moved from soulful and deep house to a more minimal vibe, but he still enjoys playing the full range of house, tech house, techno and disco.

Jesse's career may be on an exhilarating upward trajectory, but his love for music has been deeply entrenched since his childhood. Born in the Bronx, Jesse was raised on his father Vincent Calosso's attic full of disco, and his musical preoccupation along with his friend Steve Martinez Snr with legendary clubs The Loft and Paradise Garage, whilst soaking up the soulful house sound that was being embraced in NYC as Jesse grew up. He still claims Masters at Work, Paul Johnson and DJ Deeon as key influences. His passion for DJing began through his dad's records, then learning how to mix from his close friends Chris and Steve Martinez (Jnr). However it was a seminal Ibiza summer in 2012 living with the Martinez Brothers which inspired him to develop his beloved hobby into a flourishing career.

Not many artists can cite Seth Troxler & The Martinez Bros' Tuskagee imprint for their musical debut, but Jesse's first productions dropped on the imprint in 2014. Since then he has had regular releases on Cuttin' Headz.

With plenty of new music including some fruitful collaborations on the horizon, and future goals including starting a label and party brand of his own, an interest in musical scoring for film, along with learning some new instruments, this young talent has clearly only just begun to make his mark in electronic music.