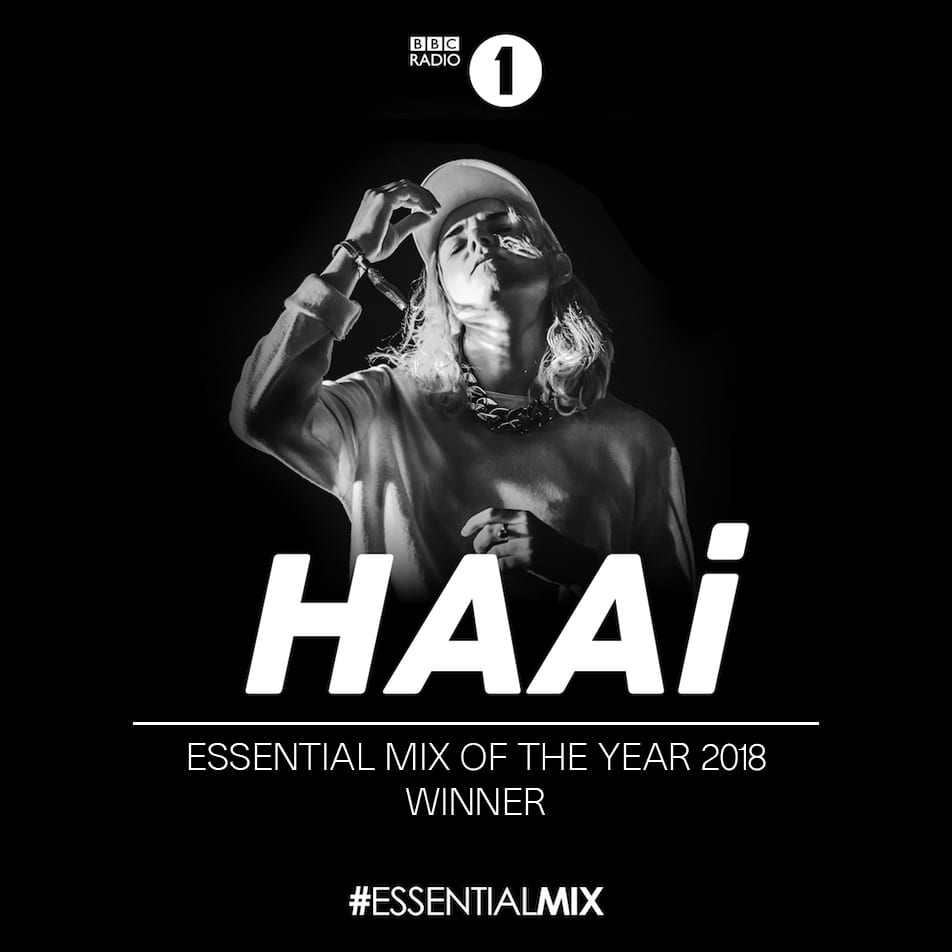 Podcast 258: HAAi – BBC Essential Mix of the Year
HAAi has been announced as the winner of the BBC 'Essential Mix Of The Year' – an amazing accolade and mark of recognition for the London-based DJ and producer.
Her fellow nominees for 2018's 'Most Essential Mix' included Four Tet, Ricardo Villalobos and Avalon Emerson, whilst the likes of Helena Hauff, Midland, Ben Klock and Caribou have previously claimed the title. She was picked out as the winner by the BBC's panel of experts, and will have her mix broadcast again on Saturday 29th December.
The Essential Mix is one of the world's most respected mix series; it first began in 1993, and has been broadcast by Pete Tong on BBC Radio 1 ever since.
HAAi's contribution to the long running series was first broadcast in the early hours of Saturday 29th September, just ahead of her last ever date at Phonox – the Brixton club where she's been a weekly resident for two years – and on the same night as her appearance at The Warehouse Project's special '25 Years Of The Essential Mix' event. Listeners enjoyed cuts that included her own 'Motorik Voodoo Bush Doof' EP, unreleased edits, music from the likes of Daniel Avery, Axel Boman, The Black Madonna and Laurie Anderson, plus an inclusion of the legendary Mortal Kombat theme tune.
With 2018 now coming to a close, this win is a fitting end to the career defining year HAAi has had so far. With a fully booked tour schedule, she played at a wide variety of respected festivals and clubs in the UK and abroad: most recently in Australia and Asia, and alongside Jon Hopkins on his European tour.
HAAi Tour Dates
15/02 – Tunnel Club, Milan, Italy
16/02 – Circolo Degli Illuminati, Rome, Italy
22/02 – Moles, Bath, UK
27/02 – Sneaky Pete's, Edinburgh, Scotland, UK
09/03 – Sonar Istanbul
09/03 – Headrow House, Leeds, UK
28/03 – The Beat Hotel, Marrakech