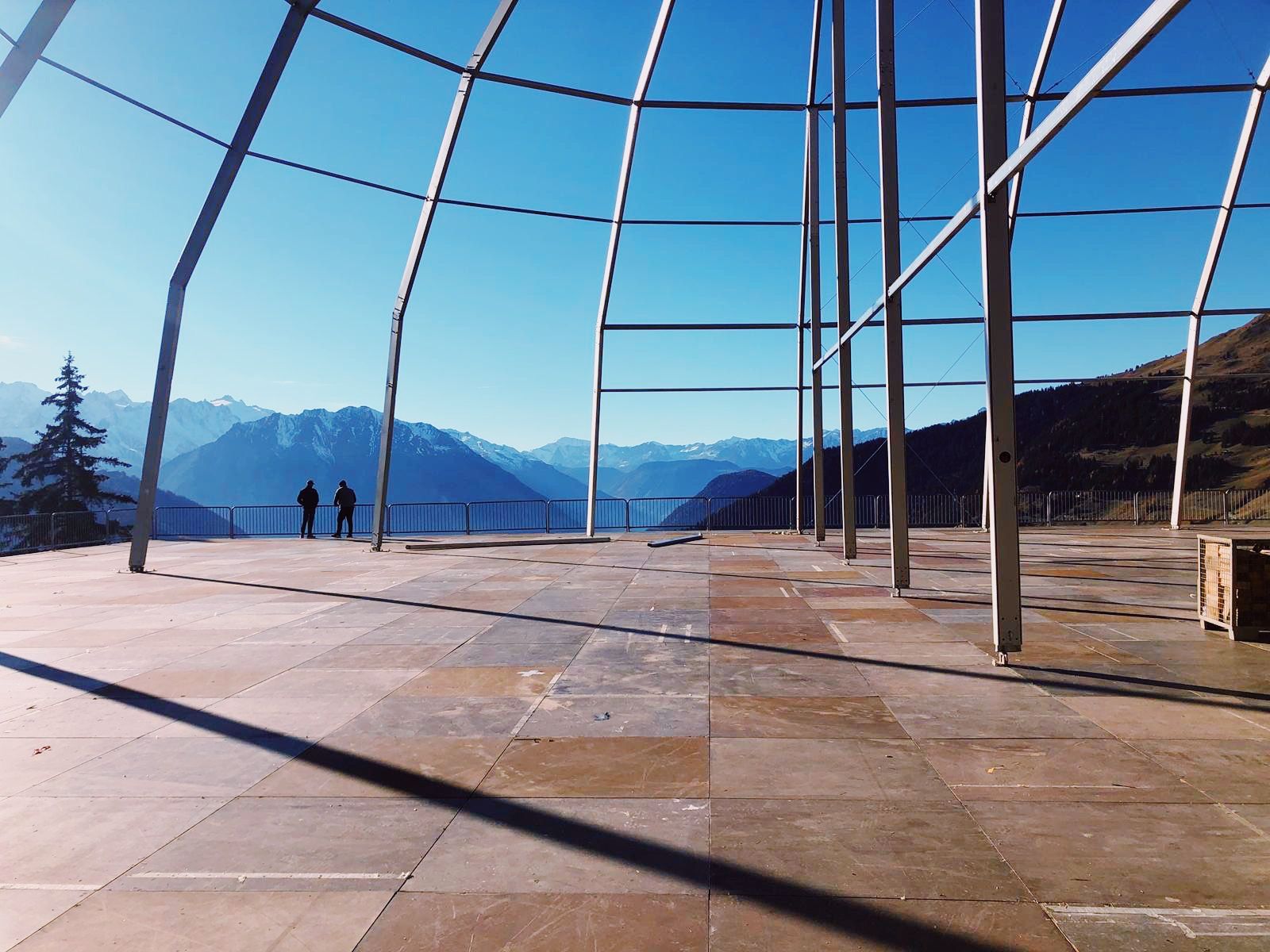 Polaris – new main stage unveiled
A masterclass of some of the most in demand DJs in dance music, including pioneers of the movement and artists bridging electronic music to the future, held over four nights, Polaris 2018 will take it to the next level.
November 29: The festival opens on Thursday with a rare DJ set from Massive Attack, Hunee, Ben UFO, Jeff Mills and live performances from I:Cube and Ripperton.
November 30: Dixon, Schwarzmann (Âme & Henrik Schwarz) live, DJ Tennis, Tale of Us, Hatari, Laolu and Trikk land for day two, with the last few tickets available.
December 1: A sold out Day three celebrates Detroit with Carl Craig, Rick Wilhite, alongside the Detroit new wave, Jay Daniel and Kyle Hall, alongside Swiss talent Ngoc Lan and Sassy J.
December 2: The final day of the festival welcomes back Laurent Garnier after his dimension shifting first year set. Plus Nina Kraviz returns to play her anticipated mountain set, and Mirko Loko, Princess P and DJ Reas. Only a few tickets left for the final day!
Tickets are on sale on www.polarisfestival.ch/tickets and https://etickets.infomaniak.com/shop/c8Y6rwTQvF/
Packages for festival goers, including entrance to the festival, flight and accommodation are available at: http://festkt.co/M2aFn3
Festival timetable (including OFF location line-ups):
Full line-up (A-Z)
Ben Ufo
Carl Craig
Dixon
DJ Reas
DJ Tennis
Hatari
Hunee
I:Cube live
Jay Daniel
Jeff Mills
Kyle Hall
Laolu
Laurent Garnier
Massive Attack DJ set
Mirko Loko
Ngoc Lan
Nina Kraviz
Princess P
Rick Wilhite
Ripperton live
Sassy J
Schwarzmann (Âme & Henrik Schwarz) live
Tale Of Us
Trikk
OFF line-up (A-Z)
Abstrait
Alex Scott
Anthony Nicholson
Dejan
Dimensions Soundsystem
Ethan McNamara
Fleur de House
Fort Romeau
Francesco Del Garda
Housekeeping
Javier Goldin live
Johny Sleight
Jordan Magee
Lamache
Nadsat
Na'Sayah
Omar
Onur Özer
Oscar Conway
Ronald Grauer
Saar
Sandrino
Sorin Milea
The Ghost
Zombidou