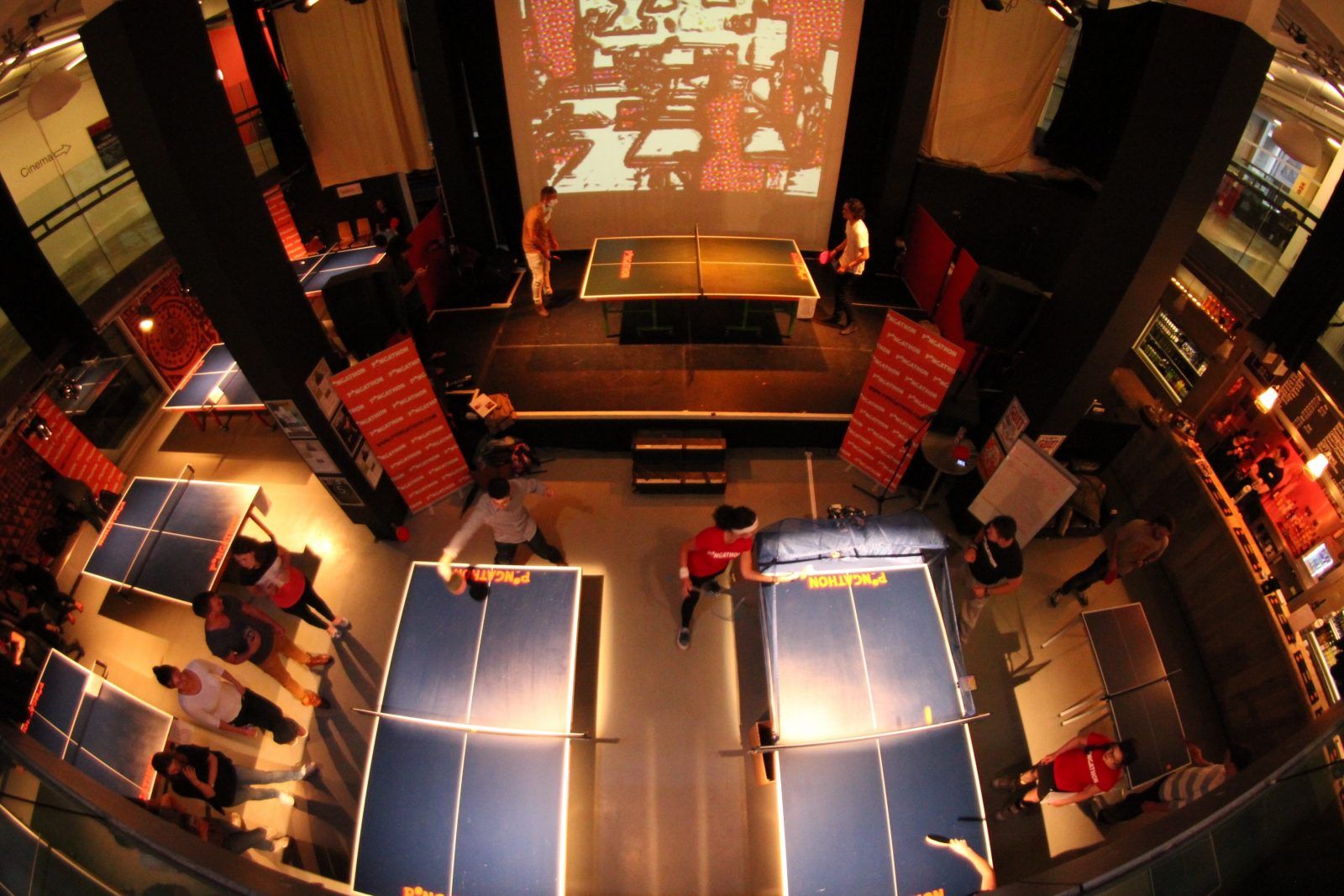 Pongathon
Pongathon is a social playground of art, design, music and ping pong innovations held at Richmix, Shoreditch every other Tuesday. Pongathon is a ping pong party like no other providing wall-to wall ping pong tables set against a backdrop of live visuals, DJ's, creative themes, social tournament play, exhibition games and even ping pong robots that take on all-comers!
Pongathon is also one of the leading social Ping Pong events brands in the UK, providing small and large-scale event applications from product launches and team building weekends to festival arena's and experiential marketing campaigns.
Entry to Pongathon is free, however you have to pay to play!