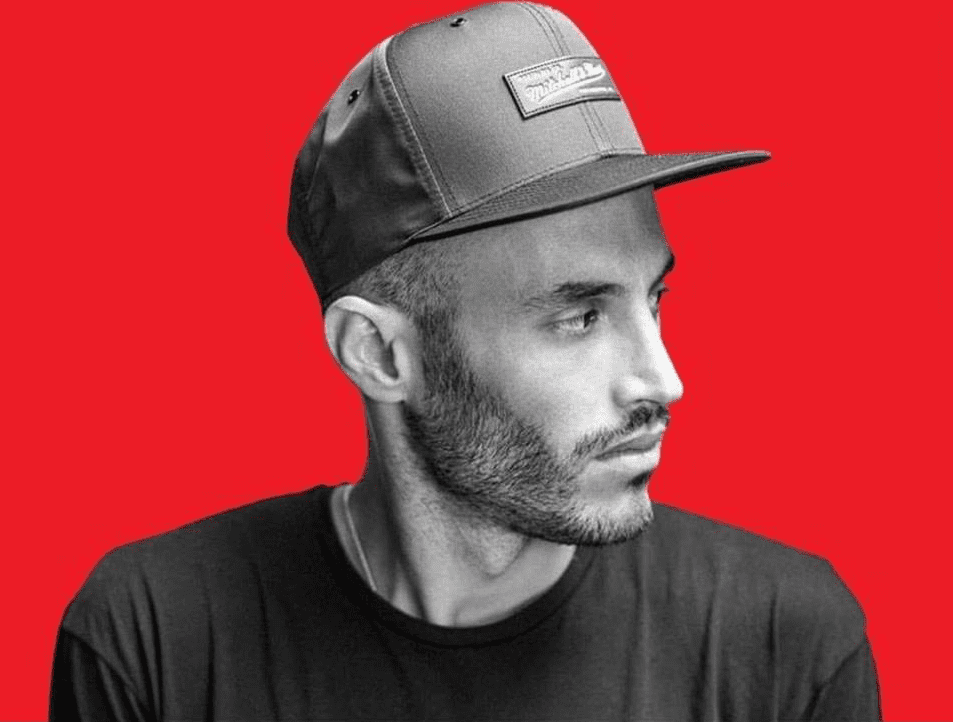 PREMIERE: Nathan Goshen's new short film…
Nathan Goshen, hit #1 Israeli artist and 'Man Of The Year' thanks to Galgalatz Radio, now presents his own inspiration and take behind his latest smash hit 'Home'. Illuminated by the Israel city lights at night-time, the multi-million streamed musician brings the audience into his world, charged full of empathy and relatability, talking about his journey into becoming a fully-fledged touring artist and the personal struggles in missing family, friends and home, brings. Home "is not the walls and ceilings" he tells us, smiling with friends and talking about his status prior to fame as a family man. And as the single of 'Home' echoes this notion with its lyrics of "I wish I could be home right now", Nathan wears his heart on his sleeve in showcasing the perfect ingredients for honest, important pop music.
NATHAN GOSHEN, AWARD-WINNING ISRAELI HIT MACHINE, IS BACK ON DISCO:WAX WITH 'HOME'
Israeli pop superstar Nathan Goshen returns to disco:wax, after the viral KVR Remix of his track 'Thinking About It (Let It Go)', which to date has over 93 million streams, proved the perfect catalyst for Goshen's next awaited move – 'Home'.
KVR's sublime remix of Nathan's 'Thinking About It (Let It Go)' was the first track uploaded to the young 15-year old's SoundCloud page. Showing a level of studio talent way beyond his years and catching the attention of Nathan's now management, and in turn millions of fans. Having now eclipsed over 93 million worldwide streams, the single 'Thinking About It (Let It Go)' has received platinum status in Holland, Gold in 3 Nordic states and #1 airplay across Russia. Leaving a mark and opening Nathan's music to a new audience beyond his native home.
Now, with the new future hit 'Home', Nathan Goshen veers into a spacious, anthemic territory. Producing a future bass foundation that leads his recognisably characteristic vocal to melt like butter, an instantly relatable top line of "I Wish I could Be Home Right Now" gives the single a warmth of emotion that also teases us with its elegant chops and a slick fizzling bass.
Bringing additional substance to the sound of 'Home', Nathan wanted to accompany the single's release with a handful of short documentaries that depict the lives of those where the word "home" has a hard-wearing meaning. Across five short videos viewers get an insight into the lives of people living in New York, Congo, Bangkok, Aabenraa and Israel with each having a different longingness for home – a narrative painted by Nathan's song-writing in the single.
As one of his country's greatest success stories in recent times, Nathan's East-meets-West union of electronic leaning pop is surely soon to be finding popularity with fans around the world. Already awarded 'Man Of The Year' and 'Singer Of The Year' by one of his nation's highest-rating radio stations – Galgalatz. Also awarded 'Composer Of The Year' from the Society of Authors, Composers and Music Publishers (ACUM), Goshen further increased his industry credentials by stepping out of the recording booth to feature as a guest judge on the Israeli edition for one of the world's most recognisable talent shows; The X Factor. His most recent endeavour on the screen sees him teaming up with one Israel's all-time greatest filmmakers Avi Nesher for a leading role in the award-winning directors upcoming feature film.
With the early momentum around his career already very strong and a legion of home-grown devotees supporting his music, Nathan Goshen looks set to be a name music fans can expect to hear more of in the coming months.
Don't miss 'Home', out now via disco:wax!
For more info check:
www.instagram.com/nathangoshen
www.facebook.com/nathan.goshen.official.fan.page
www.twitter.com/goshen_nathan