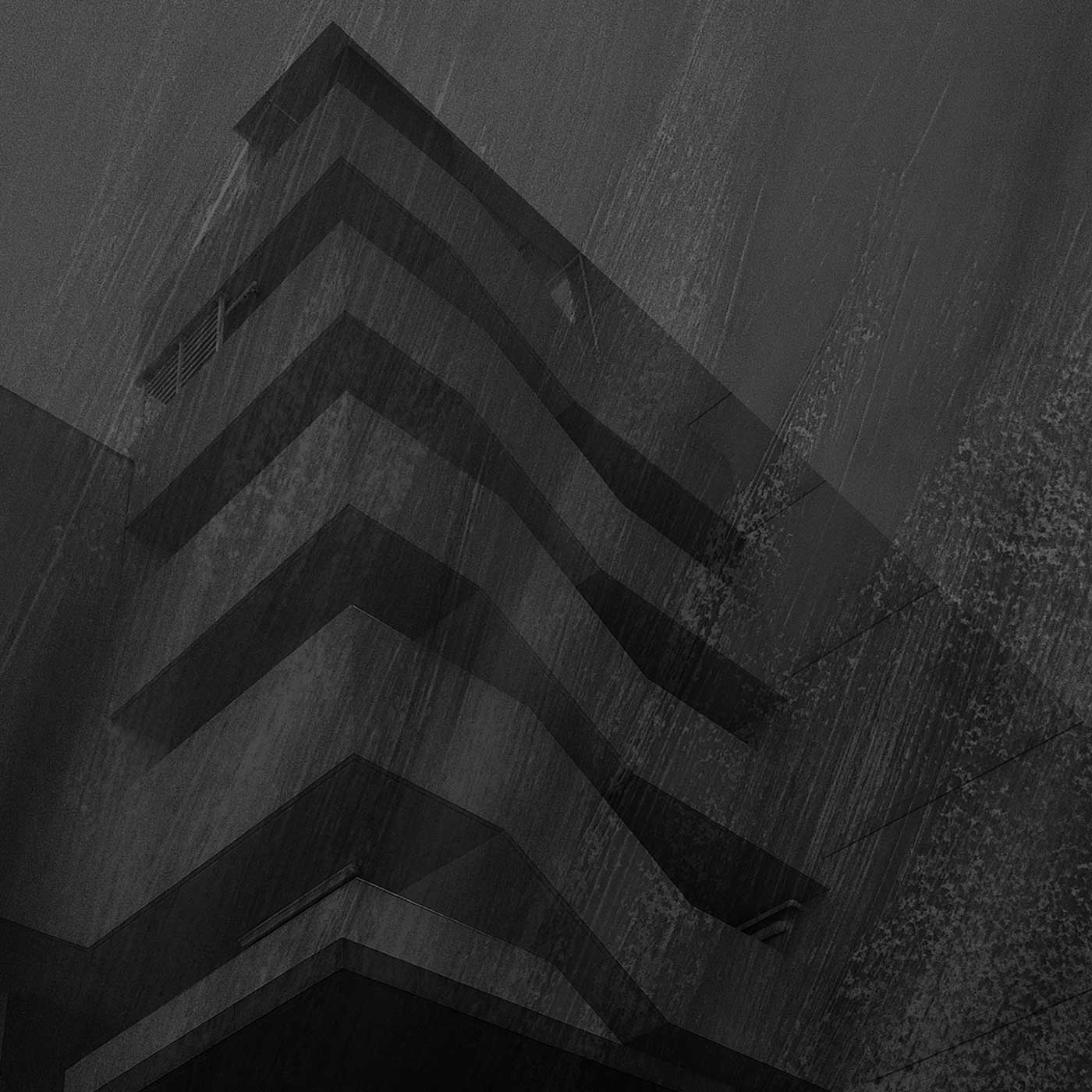 PRESENT TENSE (TOUCHIN BASS)
After re-launching Touchin' Bass with two killer EP's from Quinoline Yellow and Plaster, Andrea Parker's label are now celebrating 12 fine years by bringing you an 11 track compilation featuring tracks from some old friends of the label as well as introductions to some new. This compilation ʻPresent Tense' sets out to recapture some of the essence of the past but also launches you into the future with some innovative and talented artists from all around the globe.
First up is 214, also known as Chris Roman, J. Alvarez and TwoFourteen. Most of you will already be familiar with Chris' work on the label from his brilliant 2010 8 tracker for Touchin' Bass: ʻCascadian Nights'. Born in Puerto Rico, raised in Miami and now a resident of Seattle, he is certainly no newcomer to the scene having already recorded for Outside Recordings, Frustrated Funk and Pyramid Transmissions. He returns to Touchin' Bass with a great opening track; ʻDescent'. An energetic stomper fuelled with compulsive beats and pounding rhythms.
Next, we have a track from Detroit based artist Kero. With over 30 releases on some of electronic music's most celebrated labels; Warp, Bpitch, Ghostly International and Shitkatapult, he joined forces with Touchin' Bass to release his 2007 ʻ2ADVNCD4U EP', followed by his warped-out remix of ʻFreaky Bitches'. Kero also runs the critically acclaimed Detroit Underground Records and Kerohand records with the legendary Detroit producer Kelli Hand. His innovative approach to music, graphic design and video production always ends up in a refreshingly musical and visual experience. This time, Kero turns up the glitch with the jittering, skewwhiff, avant clutter of ʻDuras Penas', a funky IDM piece that will definitely not disappoint!
From the South West of England, we now bring you David Kempston, aka Clatterbox, who takes us back to the old school with ʻTransformer', an 808 electro workout that will have you reaching for your phat laces! Known for his work on the seminal UK imprint ʻClear' during the mid-nineties, his debut 10″ became a collector's item and was widely regarded as some of his best material. David then went on to produce music in a diversity of styles, under various guises including the solid house sounds of Cartel Productions (Ideal/Reel Discs), the malignant breaks of Darkmode (En:vision Recordings) and a collaboration album project with Metamatics (Lee Norris) on Neo Ouija. 10 years later, after some insular lab experimentation, he released his 2006 EP ʻControl Freak' on Touchin' Bass, followed by an EP on Frustrated Funk. It's great to see him back!
A newcomer to the label, originally hailing from Miami but making a special one-off guest appearance from his base in New York is Sky Tucker, who most of you will know from the well acclaimed Pressing Matters EP, which was written by Sky Tucker way back in 1997 for the Record Camp label and mixed by Takeshi Muto, one half of Phoenecia and half-owner of Schematic. Here, Sky brings you atmospheric synths, with a layer of squelching sounds over a smooth groove, making ʻNotewithstanding' a great addition to the comp.
It's a pleasure to welcome back Berlin-based Jeff Pils (aka Bogger), especially after his contribution of two great tracks for the 2009 Geometry compilation on Touchin' Bass. Predominantly known for his work on ʻdigital-gadget', a label for independent electronic music from Berlin and radio show which has broadcast in Berlin-Brandenburg and via the internet since 2001, he now returns with ʻHunting Sausage'; a unique and exquisite piece of electronica that just keeps building and building. A well-programmed and beautifully crafted track that leaves you wanting more… and we certainly do want to hear more from this brilliant underground producer.
Next up is Steve Conner from Northamptonshire. No stranger to Touchin' Bass and certainly not to the electronic world, Steve was previously one half of Bitstream, a collaboration formed with brother Dave with releases on Modern Love, Signal Recordings and Pylon Music. He now goes under the name of Adapta on his own imprint Brutalist Sunset. ʻLo rise' takes us back to that Drexciya era which, let's be honest, isn't a bad thing seeing as they were one of the true innovators and pioneers of the scene. This track is an electro stomper with a bass-driven pulse. It's dark and moody and has Adapta stamped all over it.
After being given the task of re-launching Touchin' Bass with his sixtrack ʻPalisade Mount EP', with which he certainly injected a new lease of life back into the label, we couldn't wait to get another excellent track ʻLCC Basement' from firm friend of the label and IDM expert Quinoline Yellow. Predominantly on ʻSkam' and his own imprint ʻUchelfa', he is also known as Tatamax and has released an extensive catalogue of quality electronic music over the years – dol-goy assist was certainly a stroke of genius. It's his unique approach and outer space electronics that captivate the listener and always make for alluring results.
Having released two EPs on Touchin' Bass as Bitstream, we move to the other brother, Dave Conner. Now releasing under the moniker Uexkull, Dave has just put out the ʻHormad EP' on Steve's ʻBrutalist Sunset' label and has also done an amazing remix for Oberman Knocks on Parker's other imprint; aperture records. His work is always intricate and multi-layered with animated sequences. He has a very distinctive sound using structured harmonies, shown off to full effect here in his track ʻKreis', which will be sure to send shivers down your spine and drag you down into the depths of his intricate mind.
Frank De Groodt should definitely need no introduction, although some of you might know him better by his other aliases such as Fastgraph, The Operator, Urban Electro, Optic Crux, The Pieces of a Pensive State of Mind or Majestic 12. For this comp he's going under the name of Sonar Base with which he records for the UK's ʻscsi –av' imprint. Frank records dark, minimal electro, acid, and techno and his records have appeared through such powerhouses of European dance music as Djax-Up-Beats and U-Trax, as well as smaller, more experimental outlets such as Detroit's Monoplaza. Born in 1974 in Holland, De Groodt's electro roots stretch far beyond the style's mid-90s resurgence. He grew up break dancing in a working class suburb of Utrecht and began making music in the early 90's. Through his Operator and Urban Electro projects (the latter together with Arno Peeters, a.k.a. Spasms) he has become one of the style's more respected dancefloor innovators, combining thin, driving beats with sharp synthetic textures and bizarre arrangements that you'll hear fully represented in ʻLast Transit'.
Next up is a track by Touchin' Bass label boss Andrea Parker, alongside her long time production partner and scsi-av label boss Daz Quayle. Putting these two back together could only ever lead to the kind of dark, psychotic, industrial sound of ʻVolatile'. A little rough around the edges and possibly slightly neurotic but not as uncomfortable and claustrophobic as the last project they collaborated on together, released on Parker's aperture records. ʻPrivate Dreams and Public Nightmares' was a reworking of some of the original archive sounds of the legendary Daphne Oram, with Parker and Quayle going on to support the BBC Radiophonic workshop at the Roundhouse in London. Quayle is also known as Fictional Character, Black Labs, Holloware Squad, as well as Scarletron and IL.EK.TRO, under which he released his work with Carl Finlow. He has recorded for many labels including Modern Love, Outside, Touchin' Bass, aperture records, Klang Elektronic and Electron Industries and has toured the world as a DJ. He also owns and runs scsi –av, who have put out some of the best electro records to date including Silicone Scally, Ultradyne, Sonar Base, Lost Trax, Mariel Ito and the Wee DJ's. Together in the studio these two producers bring magnificent chaos but be warned, as ever, it's not easy listening!
Touchin' Bass now presents a very interesting artist from Italy; Fabio Battistetti. Born in Torino in 1975 and a musician and sound designer with the musical project "Eniac", he has been involved in music from the 90's as a DJ, record label owner and journalist. Battistetti is highly skilled in the research and modelling of advanced music and in electronic processing. He has directed a lot of projects centering around music production, live exhibition and interdisciplinary performing. The Eniac project started in 1998 as an experiment in sound recycling, then evolved into a more structured musical form. Today the main interest is based on sound design with glitch, electro acoustic and post-techno influences, which you will hear on ʻThe Painting of Life'. A perfect closing track!
Present Tense Tracklist:
1. 214 – Descent
2. Kero – A Duras Penas
3. Clatterbox- Transformer
4. Sky Tucker – Notewithstanding
5. Jeff Pils – Hunting Sausage
6. Adapta – Low rise
7. Quinoline Yellow – LCC Basement
8. Uexkull – Kreis
9. Sonarbase – Last Transit
10. Andrea Parker/Daz Quayle – Volatile
11. Eniac – The Painting of life
www.touchinbass.com