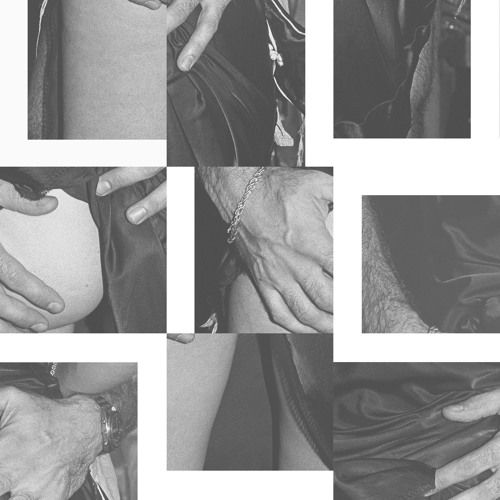 Playgroup - Previously Unreleased
After the success of last year's multi-edition album release 'F O R M A T' via The Vinyl Factory, the critical acclaim of his 'Science Fiction Dancehall Classics' On-U Sound compilation and the 'Metal Dance' series for Strut, Trevor Jackson is back in 2016 with the long-awaited return of his much loved PLAYGROUP project.
"Inspired by the hedonistic early days of house, disco, post punk, electro and dub, these tracks reflect a unique moment in time", explains Trevor. "The emergence of underground club culture in New York, London, Chicago, Paris and Northern Italy was driven by pioneering DJs playing a wildly diverse soundtrack to a passionate, dance driven and open minded audience. It was a sensory overload of chemicals, bass, smoke, sweat, sex and danger; a testament to the non-air conditioned, non-i-Phone infested and non- corporate clubbing days of yore."
Targeted directly at the modern dance floor, many of the tracks were freshly re-edited and tweaked with the assistance of Sasha Crnobrnja from In Flagranti. EDMX lends a helping hand on one track, two feature the vocals of Mike Z from the seminal new wave band Crash Course In Science, and a young Kieran Hebden (AKA Four Tet) plays guitar on the final EP's lead track.
Released as a series of 9 vinyl EPs, in limited edition runs of 250 each, over a period of 9 weeks, the 30 tracks featured are a collection of reworked demos and unreleased recordings. They still sound as relevant today as they did when initially created, during the writing process of the debut PLAYGROUP album from 1997-2001.
Packaged in a collection of 9 individual sleeves that, as a full set, combine to make a single image featuring a photo by legendary photographer Bill Bernstein, they're as much a testament to Trevor Jackson's visual ability as his musical one.
PLAYGROUP'S self-titled debut album was released on the Virgin affiliated Source label back in 2001, then re-issued on Trevor's own Output recordings label in 2003. It received overwhelmingly positive reviews, with Mojo stating "there will be few better albums this year" and The Face calling it "a shuddering amalgamation of risky disco, punk-funk and early house vibrations". Rolling Stone described "perfect incandescent pop funk" whilst XLR8R dubbed it "a concept album that does that rare thing – actually delivers". Featuring Kathleen Hanna, Peaches, Gonzales, Edwyn Collins, KC Flightt, Rowettea, Roddy Frame, Dennis Bovell and Shinehead, the album played a key part in the rediscovery of modern dance music's foundations rooted in the 80's underground – something that still powerfully reverberates today.
Trevor Jackson has been working at the forefront of audio and visual culture for over 20 years. The London based Creative Director, moving-image maker, producer and DJ's work includes countless classic record covers, and has been exhibited at prestigious international galleries/museums like the ICA, the Barbican, and the Guggenheim. Jackson's iconic Output Recordings label ran from 1996-2006 and helped launch the careers of Four Tet and LCD Soundsystem. Trevor has produced and remixed Massive Attack, U2, The Cure, Tiga, Run DMC, Soft Cell and Dinos Chapman. He has created award-winning artwork for Soulwax and been commissioned to create audio visual works for major brands like BMW, Lexus and Coca Cola.
Jackson continues to DJ internationally at some of the world's finest locations such as Berghain/Panorama Bar, Salon des Amateurs, Robert Johnson, Watergate, The Rex, Lux, Fabric, Oval Space, The Roundhouse, The Warehouse Project, Sonar, Red Bull Music Academy, Primerva, Bennicassim, Glastonbury, LACMA, the Serpentine Gallery and Kraftwerk's Tate Modern residency.
He also hosts a regular fortnightly radio show on NTS featuring the very best in brand new alternative underground music titled 'Music for Sick Minds and Warm Hearts'.
EP 1, released July 22nd:
A. Move My Body
B1. I Want To Believe (Feat EDMX)
B2. Play The Music

EP 2, released July 29th:
A. Doin' It Right
B1. Flyte Mode
B2. Live At The Funhouse

EP 3, released August 5th:
A1. Ice Palace
A2. P.C.H.
B. Butt Wot?

EP 4, released August 12th:
A. What's Happening?
B1. Shadowplay Dub #2
B2. Total Collapse (Feat Mike Z)

EP 5, released August 19th:
A. Get Down
B1. Strange Daze
B2. Like This…

EP 6, released August 26th:
A. Nothingness
A2. Kill That Notion
B1. Come Together- Dub
B2. Battle Cry – Dub

EP 7, released September 2nd:
A1. Things Change
A2. MX jam
B1. Hey Hey!
B2. Don't Know

EP 8, released September 9th:
A1. Better This Way (Feat Mike Z)
A2. No More
B1. Subway
B2. 1 Up

EP 9, released September 16th:
A. Little Things
B1. + Life
B2. 4U

www.trevor-jackson.com
www.soundcloud.com/trevor-jackson
www.facebook.com/trevorjackson.official
www.nts.live/shows/trevorjackson
www.yes-wave.com