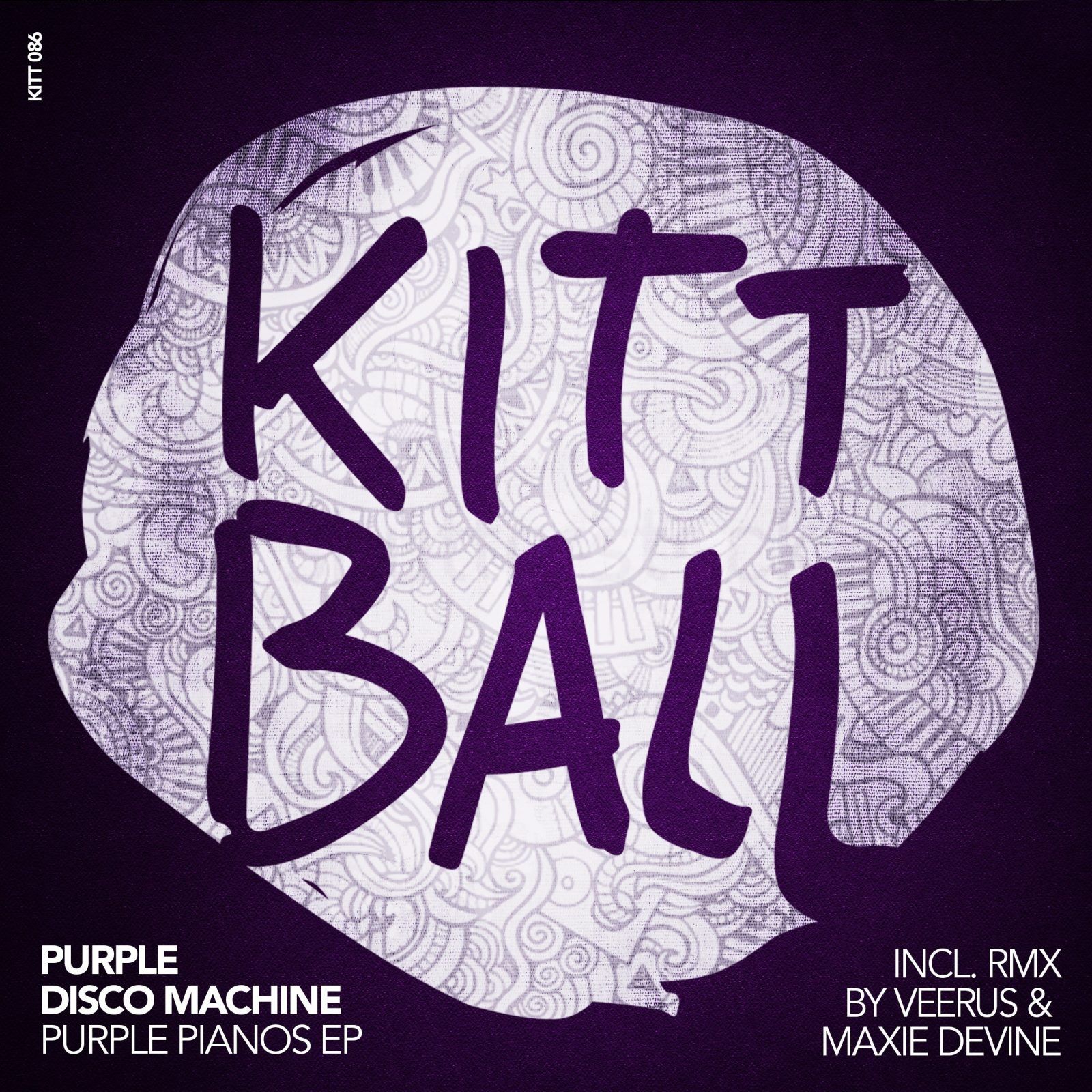 Purple Disco Machine – Purple Pianos EP
February 17th 2015 sees Germany's Deep Funk innovator Purple Disco Machine make his debut on Tube & Berger and Juliet Sikora's revered Kittball Records with his outstanding new EP entitled, 'Purple Pianos'.

This superb offering comes after a succession of highly successful releases from the Solingen-based imprint by artists such as Wild Culture, Daniel Steinberg, Kolombo, Andhim and, of course, the label's owners Tube & Berger and Juliet Sikora.

The concept behind the EP is Purple Disco Machine's contribution to the burgeoning piano house revival that is tearing up clubs all over the world. By highlighting the piano riff PDM joins the likes of Dusky, Doorly & Shadowchild, MK and Bicep and pays tribute to a classic House sound that has inspired him since he started checking out the scene back in the 1990s.

'Where We Belong' kicks the EP off in suitable style encompassing a combination of clear-cut percussive beats, a thick funky bassline, muted disco guitar riffs, warm piano chords and an infectious female vocal line from House diva Alex Mills which you'll be singing all night and day – a sure-fire future classic! Check the super psychedelic video out HERE:


Next up is 'No Lips' which takes us on a Deep Funk journey back to the roots of House with an alluring oldskool Classic House piano riff, pounding low frequencies and a powerful preaching vocal all combining to create the track's addictive hypnotic groove. The package also includes a stunning remix from Italy's Veerus & Maxie Devine.

'Song For O' concludes proceedings and is the musical equivalent of the first rays of the spring sunshine after the dark winter. It cleverly combines elements of Latin House, Italo House, Acid House and Balearic House into one huge piano drenched fun filled pool party anthem.

All in all, 'Purple Pianos' EP is full of Purple Disco Machine's signature sounds, borrowing elements from Classic House, Deep House, Funk and Disco to deliver the perfect release to warm up your winter. 'Purple Pianos' EP is available exclusively on Beatport from February 17th and the rest of the world two weeks later. Furthermore, 'Song For O' will be made available exclusively via Traxsource.

Also, don't forget to check out Purple Disco Machine's recently launched Purple Disco Tales radio show on America's leading Sirius XM satellite network (airing the first Sunday of every 2nd month from 21:00 – 22:00 UTC).