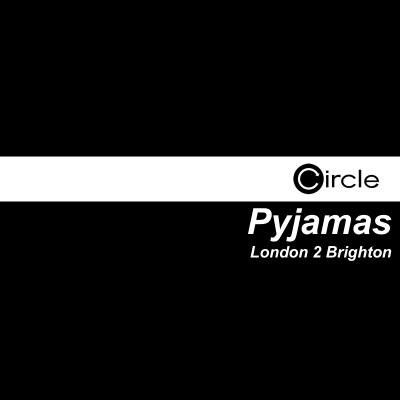 Pyjamas – London 2 Brighton
The Innsbruck-based DJs Osama Mekky and Philipp Penetzdorfer (aka Asumi & Precious K) are back on track with their new project – Pyjamas. The Austrian DJ duo has created a funky fresh tech-house tune titled "London 2 Brighton" for Alex Flatner's Circle Music.
The Original Mix is a clever, steady builder, a veritable train ride full of old-school Detroit influences and fierce chords. Coma (who recently released their "Atlantis" 12" on Kompakt) re-work "London 2 Brighton" into a neo disco opus sparkling with an epic, shivering breakdown and led by a romantic synth-line. Roman Rauch is one of Vienna's most productive producers these days, his releases on Philpot, Quintessentials and Endless Flight stand for a very distinct funk-based wobbly vibe, and so here he adds his typical warped funky spirit to "London 2 Brighton" to great effect. Meanwhile, Homeboy & Pytzek, Croatian head honchos of the Burek record label, dig deeper with a distinctive old-school electro vibe.
Once more, Alex Flatner has ensured that this is a very strong, stylistically diverse, 4-track package on Circle Music, with a fantastic selection of remixers, who bring in their own fresh ideas and make this release one of 2015 best start-ups.