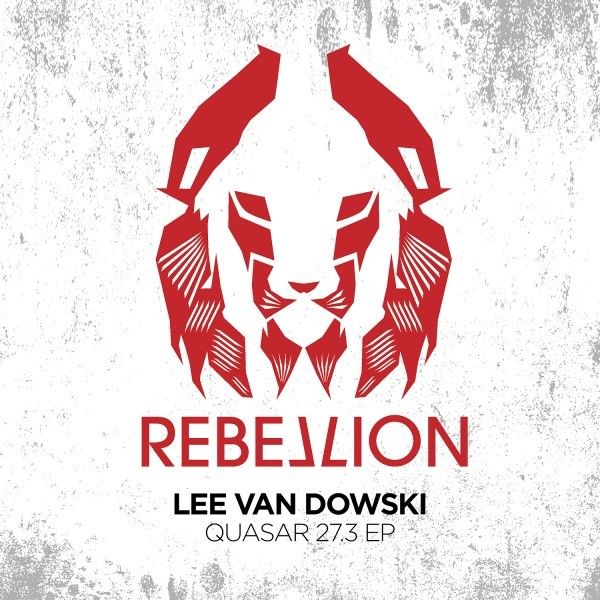 Lee Van Dowski - Quasar 27.3 EP
Dark prince of electronic music, Lee Van Dowski, is the next to make his mark on Crosstown Rebels sub-label Rebellion with his high hitting 'Quasar 27.3 EP'.
First up, 'If Only Jack Was Here' is dark and powerful, building with intensity for an epic experience. Title track 'Quasar 27.3' takes a deeper turn, with spacey synths that rise from the roots and penetrate the atmospherics amidst a captivating vocal hook. 'Bango Bango' is all about the percussion, a straight up raw kick and thundering bass is enhanced by random FX as a female vocal sweetly hums the melody. 'Odds and Sods' is yet another standout track that follows the same path with prominent percussions and dominant synth melodies, constantly rising with sonic energy.

Renaud Lewandowski aka Lee Van Dowski was originally born in France but now resides Geneva. With a long musical background he first came to the forefront with a release on Cadenza with Philippe Quenum in 2004. He then went on to release on a wealth of labels such as Cocoon, Bpitch Control, Suara, Rekids, Mobilee, Wagon Repair and Soma with a list of supporters ranging from Ricardo Villalobos and Sven Vath to Damian Lazarus and Adam Beyer.

His long and mesmerising DJ sets see him regularly play at some of the world's most celebrated nightclubs including Panorama Bar, Watergate, Goa, Rex Club, D edge, The Arches and many more. He also runs two successful record labels, Num, alongside Quenum, and 60Sec, with Agnès. Releasing dozens of records from the likes of Butane, Mike Shannon, Alex Attias, Exercise one, Pan Pot and Dario Zenker amongst others.
Disc 1
If Only Jack Was Here
Quasar 27.3
Bango Bango
Odds and Sods