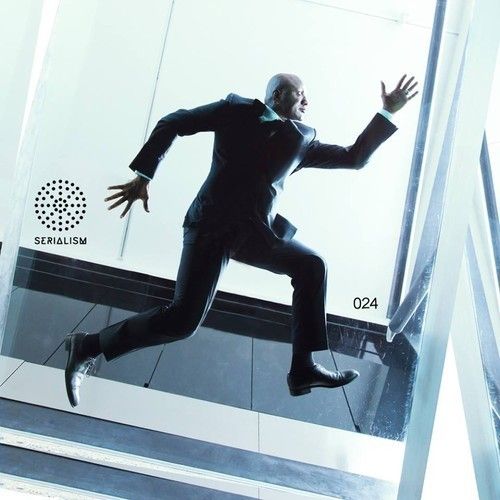 Quenum – Face To Face Remixed
After Quenum's debut album, the richly textured and atmospheric masterpiece 'Face To Face', Serialism prepares to release a striking remix package featuring three distinct voices in electronic music. 'Basic Solution''s raw fluid energy is encased in a pulsing, staccato framework by Cesare Vs Disorder as the meandering bassline emerges and gives way to the original distorting synth line. 5AM is first given a more pumping dancefloor sheen by Tiefschwarz and next a typically epic and mind-bending journey from Mathew Jonson. Lastly Frank Haag delivers a spooky rework of 'Ritual' that tightens the groove into a rolling hypnotic head trip that will also move the floor.
BACKGROUND
Philippe Quenum is an extraordinary artist with longevity in the game. DJing since the early 80s and living in London throughout the 90s, Quenum first made an impact as part of Access 58, founded in 1996 (with Paulo Nascimento) before moving to Geneva and setting up Num records in 2005, then the pioneering Cadenza with Luciano. A considerable stream of standout releases as Quenum have followed on Cadenza and other labels including Contexterrior, Crosstown Rebels, Orac, Trapez and of course Serialism.
In addition to the demanding job of running labels Mean and Serialism together with a Berlin based team, Cesare Vs Disorder also gets his own goods out on internationally recognised labels such as BPitch Control, Get Physical, Vakant, Souvenir and Stock5 to name a few.
Veteran german duo Tiefschwarz (Ali and Basti Schwarz) have been electronic leaders of for well over a decade, running the consistently fresh Souvenir imprint as well as releasing an array of trailblazing records and contributing to esteemed mix series such as Renaissance, Watergate and fabric.
Mathew Jonson is one of the most respected names in the game with past releases on M_NUS, Perlon, Crosstown Rebels and his own Wagon Repair label. Along with his Cobblestone Jazz outfit (an improvised live 3 piece collaboration techno project) and the extended four-piece, the Modern Deep Left Quartet, Jonson is the real deal.
Amsterdam's producer and respected DJ Frank Haag released his sophomore EP on Serialism in 2011 and is well renowned for his forward-thinking, deep style. Frank's bootleg of Depeche Mode was widely supported by heavyweight DJs such as Tale Of Us, Jamie Jones and Magda.