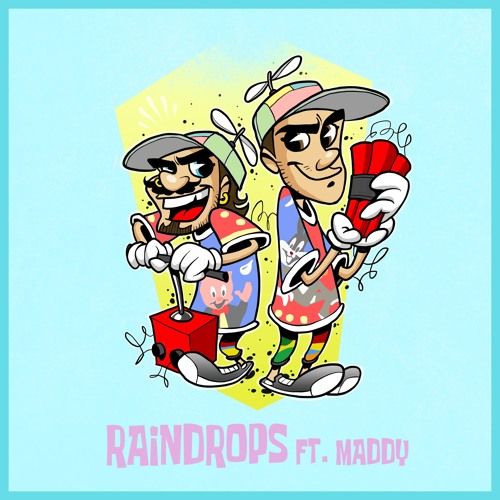 TWOGOOD ft. Maddy - Raindrops
Bristol-based propellor hat pair TWOGOOD (Tom and Jon) have unleashed their latest soul-infused number, 'Raindrops ft. Maddy', briefly departing from their trademark brand of funk. Having already grown a loyal following with sell out shows across London, Leeds and Bristol, the duo have gone on to open for the likes of Grandmaster Flash, Disclosure and Bondax, as well as making appearances at Glastonbury and AMP Lost & Found. The new single further cements their knack for breathing new life into the old school classics that influence them, as Maddy's sweetly smooth vocal dances atop a downtempo groove. With several releases in the pipeline for 2018, TWOGOOD plan on soundtracking many summers to come.
'Raindrops' came about at a festival last year when Tom and Jon decided to indulge their inner child and take the dogems for a spin. 'Buckled up and ready to bump, we were immediately attacked from behind by what appeared to be the smallest woman on the ride'. This turned out to be singer Maddy, and after 5 minutes getting their own back they exchanged details. Complete with a gentle swing, scat-like vocal chopping and a Moog solo, 'Raindrops' is as smooth as they come from TWOGOOD and with plans to get Maddy's 'golden pipes back in the studio', another collaboration is most definitely en route. Where producers so often hide behind the decks or remain elusive and faceless, TWOGOOD's multicolour production is a breath of fresh air to the electronic scene, clad in cartooned uniforms and propellor hats.
www.facebook.com/twogoodofficial
www.twitter.com/twogoodofficial
www.instagram.com/twogoodofficial