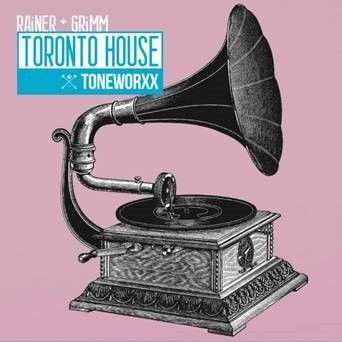 RAINER & GRIMM: TORONTO HOUSE
Toneworxx is proud to present Rainer & Grimm and their brand new pack! This duo from Toronto have been all over the UK airwaves with their latest remix of Sam Smith's 'Stay With Me'. The duo's Official remix has been getting consistent support from Annie Mac and Danny Howard on Radio 1, not to mention continuous plays on Kiss FM and over 3 and a half million plays on Soundcloud. The remix has become a massive dance hit.
The team at Toneworxx HQ first noticed the duo beforehand when they came across their track on tastemaker channel Majestic Casual. And with 20K Facebook fans we hit the guys up for a pack of top notch Deep & Tech Haus.
This pack does exactly what it says on the tin. It's the best of Deep & Tech-House's grooves, synths and drums, with a dash of SFX! Rainer and Grimm have been making waves for a while. So, having headhunted these guys, Toneworxx is now proud to present their pack to you in all of it's 4/4 glory. Within the 233 MB of samples are; Techy bassline loops, vocals, one shots and SFX. There is also a Midi folder for extra flexibility. This means that you can import the loops into your DAW and personally customise them to fit your own productions. This is an essential feature for producers who are looking to mould a loop to fit into a pre-existing track in their DAW.
So, overall Rainer & Grimm's Deep & Tech Haus provides producers with an arsenal of Deep & Tech-House tools, ready for drag and drop use in their DAW. A great set of tools in 24 bit wav quality, not a pack to be missed!