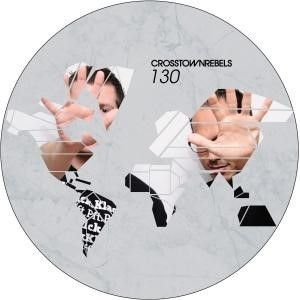 Raw District – Ragged Star
With a decade of presenting exciting new talent behind them, Crosstown Rebels press on, signing up Belgian duo Raw District for their impressive debut on the label after a storming sophomore release on Defected sub label DFTD put them firmly on the radar. The 'Ragged Star EP' featuring live vocalists Ellipsis and Giorgia Angiuli is two compelling original cuts combining hypnotic, swinging grooves in the languidly deep Detroit -laced 'Ragged Star' and contrasting textures and tempos and ethereal voice in 'Turn Away'. Throw in stone cold killer tech 'Rethinks' by house music demi-god Josh Wink and you have more than enough bangers for your buck.
BACKGROUND
Vernon Bara and Massimo DaCosta aka Raw District are Homecoming Music label owners and producers that between them have released music on labels such as OM Records, AMA Rec, Robsoul, Aroma, OFF Recordings, Icon and Doubledown, and delivered remixes for the likes of Brett Johnson, Fred Everything, Style of Eye, Miguel Migs and JT Donaldson. Earlier this year they launched the Raw District project with the mission statement "Raw District tracks will feature fewer samples and more organic influences. However, the trademark soul, funk and disco influences will still be evident, mixed up with the fresh European sounds coming from Berlin." With more vocal collaborations in the pipeline, expect to hear more infectiously deep and characterful club sounds in the not too distant future.
Josh Wink needs little or no introduction. As the owner of long-standing benchmark label Ovum Recordings and a DJ/producer since the dawn of the 90s, Wink has helped soundtrack the clubbing life of a generation. Forming Ovum in 1994 with partner King Britt and releasing anthem 'Higher State of Consciousness' in 1995, Wink (under many different monikers) has continued with countless game changing releases, touring the globe extensively and entering the house music hall of fame as one of Philadelphia's most prolific exports.