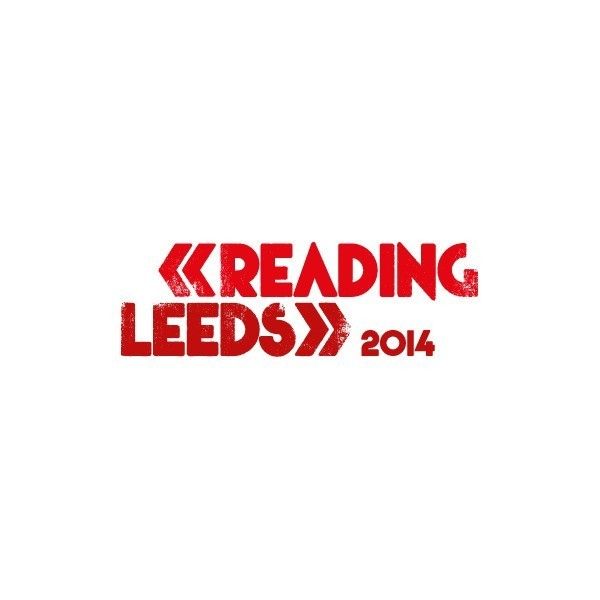 Reading and Leeds Festivals announce further Hip Hop, R&B and Grime acts
Added as a new stage in 2013, this year sees the return of the BBC Radio 1Xtra Stage. Dedicated to all things hip-hop, urban and grime, and already boasting the likes of Giggs, Pusha T, Danny Brown and Joey Bada$$, the stage is joined by MistaJam, Raleigh Ritchie, Dirty Dike, Edward Scissortongue, Dominique Young Unique, Tempa T, Little Simz, Newham Generals, Adian Coker, Kwabs, Elli Ingram, Hawk House and My Nu Leng alongside the other previously announced names.
Billboard 200 Number 1 artist Schoolboy Q also joins the lineup over on the NME/Radio 1 Stage.
READING FRIDAY 22ND AUGUST / LEEDS SATURDAY 23RD AUGUST
BBC RADIO 1XTRA STAGE
Heading up the stage this day will be Giggs, and joining him are four more great names. Having started at BBC Radio 1Xtra in 2005 and hosting his own show on BBC Radio 1 three years later, British DJ Mistajam has been a driving force in bridging the gap between mainstream and urban music scenes. See him smash it at this year's Festivals: one not to be missed. The soulful sounds of Raleigh Ritchie are influenced by a huge spectrum of acts from Erykah Badu through to David Bowie and this eclectic mix adds an exciting, layered sound to his brooding R&B. Self-proclaimed 'filthiest rapper in the game' Dirty Dike mixes tight, bassy beats with a lyrical diversity too often missing in UK hip-hop. Over the past few years, High Focus Records signee Edward Scissortongue morphed into one of the most outlandish talents in the UK hip-hop scene. His unique, oddball delivery shows he is an artist that lives for his music.
READING SATURDAY 23RD AUGUST / LEEDS SUNDAY 24TH AUGUST
BBC RADIO 1XTRA STAGE
American rapper Dominique Young Unique has gained critical acclaim from the likes of NME and Pitchfork for her "ricocheting shrapnel-pinging verses". Performing with N.E.R.D, within a year of her first release she was playing worldwide and with her fusion of club and hip-hop she is a must-see at this year's Festivals.
East London grime MC Tempa T is a true hero of the underground. His 2009 single 'Next Hype' is still a veritable anthem today and collaborations with 2013 Main Stage act Chase & Status prove he is still one of the UK's most vital talents. English rapper Little Simz nicknamed the 'Princess of Rap', describes her music as "rap and experimental, with elements of rock" and has performed alongside artists including Estelle and Tinie Tempah. With an acting career to boot in E4's 'Youngers', this girl is on the rise so catch her on the BBC Radio 1Xtra Stage this year.
East London Grime duo Newham Generals are amongst the most established underground acts in the UK, known for their pioneering force of new styles, and some of the biggest underground beats. Members D Double E and Footsie have gained critical acclaim for their long-standing contribution to the grime scene, and their 2009 debut album 'Generally Speaking'. Firmly stamping his name into the UK rap scene with his 2013 mixtape 'Young World', South Londoner Adian Coker creates truly underground, experimental hip-hop.
READING SUNDAY 24TH AUGUST / LEEDS FRIDAY 22ND AUGUST
NME/RADIO 1 STAGE
Schoolboy Q joins the stage with a line-up already including huge artists like headliners Disclosure, as well as The Horrors and The 1975 alongside fresh and upcoming artists Clean Bandit and Jungle. This year saw the release of his genre-defining full len`gth 'Oxymoron', featuring hip-hop luminaries Kendrick Lamar, Tyler The Creator and Raekwon, which deservedly shot straight in to Number 1 in the Billboard 200 and now he makes his debut at the Festivals.
BBC RADIO 1XTRA STAGE
Kwabs' booming baritone and slick electro production have seen him tipped by MTV and BBC Radio 1Xtra as well as fellow artists Jessie Ware and Plan B. With big name producers including SOHN and Dave Okumu queuing up to work with him, the sky is truly the limit for this young Londoner. BBC Radio 1Xtra 'Hot For 2014' artist and MOBO nominee Elli Ingram creates dark R&B that is quickly establishing her as a real upcoming sensation. London newcomers Hawk House are giving hip-hop a lyrical awakening. Described as widening the scope for the genre in the UK, as well as receiving accolades from numerous artists, this is set to be a great year for this talented and ambitious trio. Defying categorisation, Bristol based Black Butter Records signees My Nu Leng will be bringing the bass heavy sound found on their 'Masterplan' EP to Reading & Leeds for a set on the BBC Radio 1Xtra Stage.