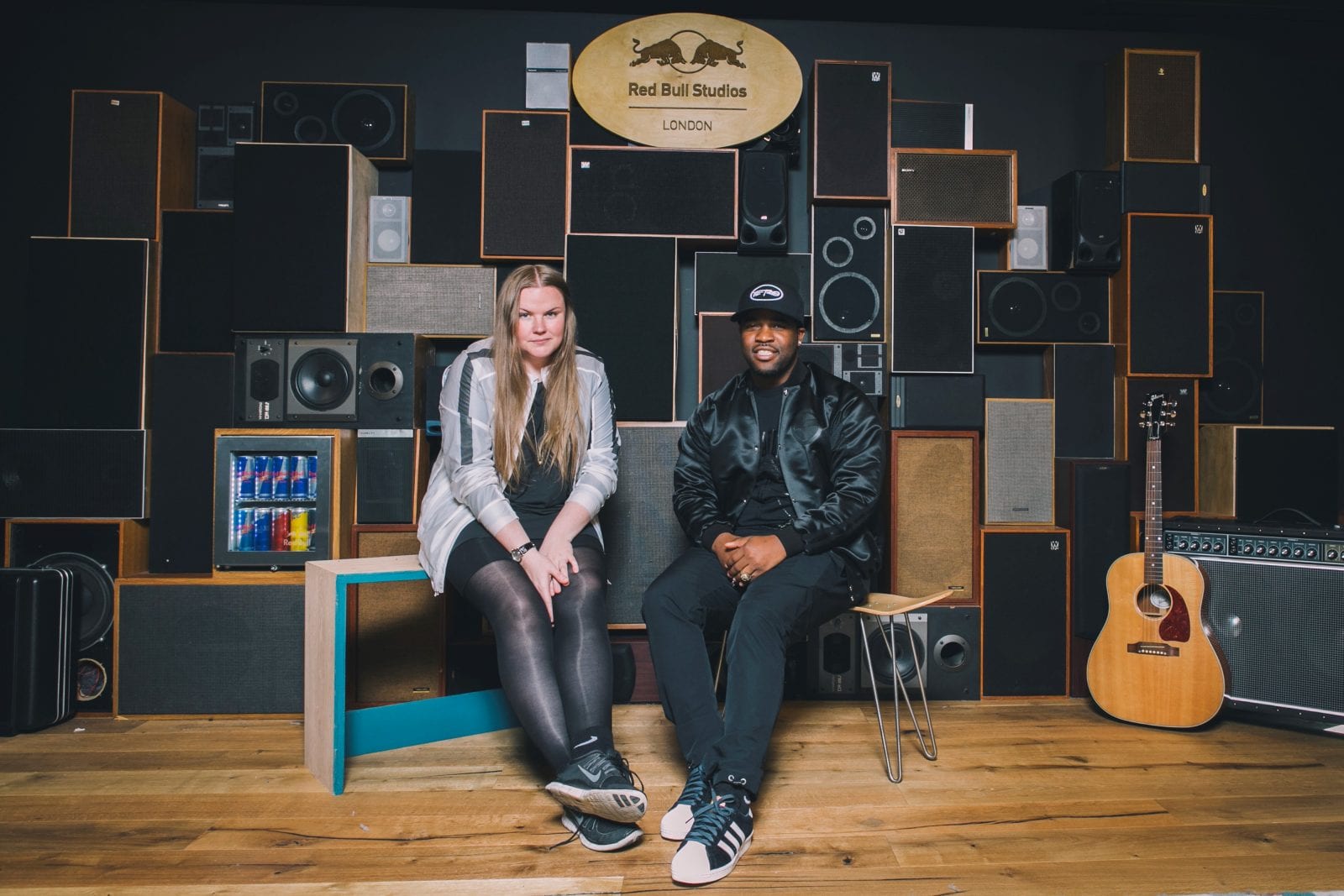 RED BULL CATWALK STUDIO PRESENTS: ASTRID ANDERSEN X A$AP FERG
London Collections: Men this weekend saw the culmination of the latest installment of Red Bull Catwalk Studio, bringing together Harlem rapper A$AP Ferg and menswear designer Astrid Andersen. The collaboration saw A$AP Ferg create a bespoke track inspired by Andersen's Spring/Summer 16 collection as well as the inception of a unique fashion film 'Water' visualising the inspired partnership.
The pair, with Red Bull Catwalk Studio, closed celebrations with an exclusive party at London's Oval Space on Saturday night that was packed with members of the fashion and music elite including Frank Ocean. Ferg headlined the event with a suitably energetic performance, dressed head to toe in Andersen's designs, before DJ sets from S-Type, Cozy Boyz, Semtex, Maximum and Siobhan Bell.
Andersen's designs have always looked to street culture; in 2014 her collection included fur trims, over-sized logo sweat tops, crop tops and luxury track pants, and Anderson's 2016 Spring/Summer collection has pushed all those talking points forward into one of the standout London Collections: Men shows this year. This collaboration with A$AP Mob's A$AP Ferg, a leader in hip-hop with his own fashion brand, is a natural progression from when the pair first met whilst Ferg modeled for Anderson last year.
Launched in 2011, Red Bull Catwalk Studio aims to bring the hottest names in fashion and music together, giving musicians the chance to collaborate with fashion designers to create bespoke music for their fashion week soundtracks. Previous collaborations have included Fred Butler x Charli XCX and Alex Mattsson x Zebra Katz.
ABOUT ASTRID ANDERSEN

Astrid Andersen graduated from The Royal College of Art in 2010 before being awarded a place in the Fashion East menswear installations for AW11 before being accepted for a 3-season place on the prestigious MAN catwalk showcase in AW12. Astrid Andersen debuted with her own solo show at the inaugural London Collections: Men for SS14 and has shown there ever since. Astrid Andersen launched her bespoke line at New York Fashion Week in early 2015 as well as being shortlisted for the LVMH Fashion Prize. Most recently Astrid Andersen showed for the first time during Shanghai Fashion Week for 2015.
ABOUT RED BULL CATWALK STUDIO
Red Bull Catwalk Studio is a Red Bull Studios project to bring together up-and-coming musicians with fashion designers to collaborate on fashion week soundtracks. Previous collaborations include Fred Butler x Charli XCX and Alex Mattsson x Zebra Katz.