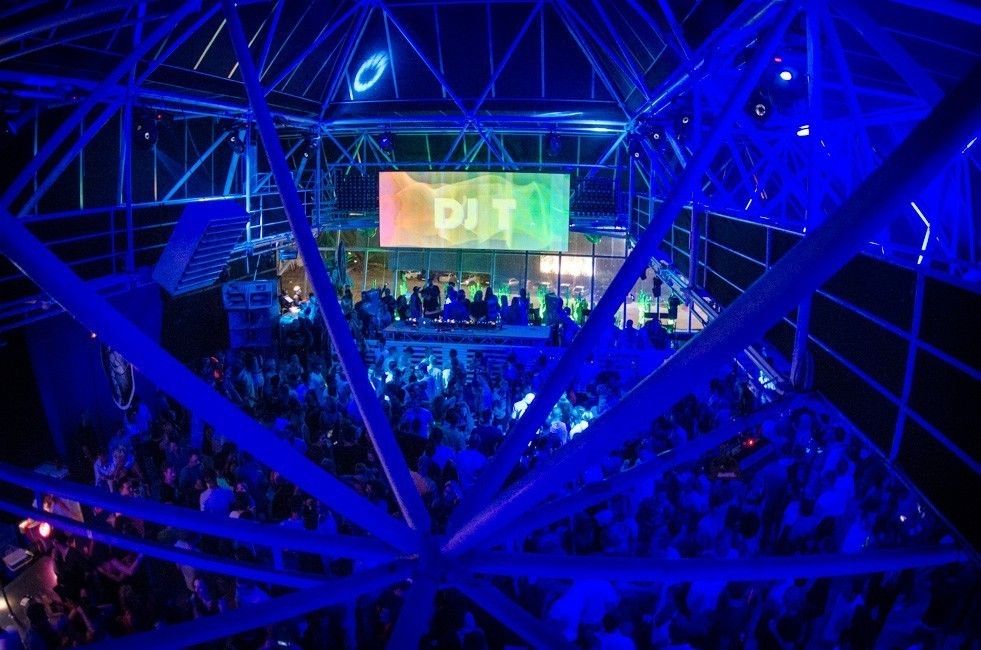 Reverse head to Ibiza Summer 2014
Madrid's most famous Friday night party, Reverse, is heading to Ibiza for a season of great underground parties at Vista Club located on the Privilege Ibiza complex and it all kicks off on June 18th with Vitalic, Technasia back to back with Uner and more.
For the past five years the Madrid night has catered to the finest underground house and techno crowds, booking DJs like Laurent Garnier and Dave Clarke, Derrick May and The Martinez Brothers as well as hosting showcases by leading labels and brands like Cocoon, Circo Loco and Cadenza.
Taking over Vista Club at Privilege, Reverse is set to offer line-ups that balance big name stars with more underground talents and plenty of reverse residents. After the great opening party June 25th sees Kompakt act Pachanga Boys play along with Spanish artist Pional plus Sleepy & Boo and more.
Into July and things kick off on the 2nd with Carlo Lio, Pig & Dan, Kasiderdisco and Marco Yanes, then the 9th sees Technasia go back to back Riva Starr and support from Andrea Oliva. 16th is another chance to see Pachanga Boys and Mendo, techno king pin Umek hits the island on July 23rd and then Vitalic headlines alongside a back to back show from Technasia & Dosem and more all play on the 30th.
In August, Diynamic main man UNER plays with Belgium brothers 2ManyDJs, Reverse celebrates its birthday on the 13th with Technasia and Carlo Lio and then Technasia plays again b2b Pleasurekraft on 20th before ViVA boss Steve Lawler and Luna City Express play with Onno and Karretero on August 27th.
As well as a special closing party on September 17th, Fritz Kalkbrenner plays live on the 3rd and Technasia plays one last time as Cristian Varela goes b2b with Marco Bailey on the 10th.
It's set to be a scorching season for Reverse, then, with birthdays, special back to back sets, plenty of Technasia spectacles and much more all summer long.
https://www.facebook.com/thereverseworld
https://twitter.com/thereverseworld
——————
JUNE
18 – OPENING PARTY: Vitalic + Technasia B2B UNER + Iban Mendoza + Karretero
25 – Pachanga Boys + Pional + Sleepy & Boo + more TBA
JULY
2 – Carlo Lio + Pig & Dan + Kaiserdisco + Marco Yanes
9 – Technasia B2B Riva Starr + Andrea Oliva + Sasha Carassi
16 – Pachanga Boys + Mendo + Uto Karem
23 – Umek + Technasia + Onno
30 – Vitalic + Technasia B2B Dosem + Karretero
AUGUST
6 – UNER Birthday Special: 2manydjs + UNER B2B Andrea Oliva + Dosem
13 – Reverse Anniversary: Technasia B2B Carlo Lio + Sasha Carassi + Karretero
20 – Technasia b2b Pleasurekraft + Marco Bailey + Karretero
27 – Steve Lawler + Luna City Express + Onno + Karretero
SEPTEMBER
3 – Fritz Kalkbrenner – Live + 2 Special Guests B2B + Marco Yanes
10 – Technasia + Cristian Varela b2b Marco Bailey + more TBA
17 – CLOSING PARTY: Special Guests TBA