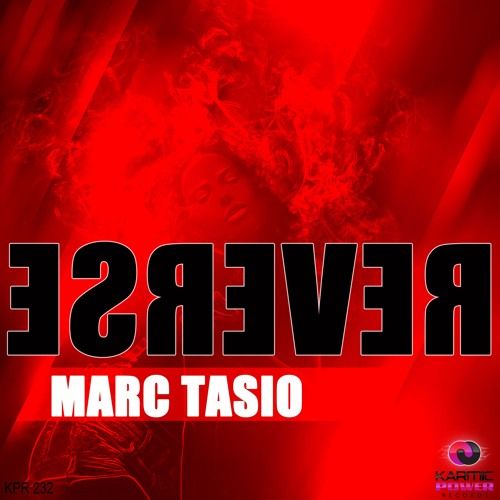 Marc Tasio - Reverse
French House Producer Marc Tasio delivers the goods with his new production Reverse. Its strong right out of the box with its full power driving drums and pulsating sounds that will keep your dance floor alive.
Marc Tasio was born in Marseille, in December of the year 1969. His start in music began when he was 12 years old, when his father purchased an organ for their home. Marc would play and repeat melodies that he heard and by using his ear self-taught himself how to play the keys. He later acquired a room with several synthesizers where a friend would join him in playing popular hits of the day like Lime "Babe, We're Gonna Love Tonight" or "Don't go" by Yazoo.
When the first FM stations started broadcasting funk sounds, this is where his quest was focused on becoming a DJ. Marc's ever first dj mix was done on a tape recorder using the "play/pause" technique and "scratching" with a turn table, the result was painful.
Marc made it his first priority to master his craft. He then met up with someone that needed a DJ to play at their private parties. He then began to purchase more equipment, and as the word spread, he was asked to play at more and more events. In the beginning of the 1990's, the demand grew for Marc, and with House Music on the rise in France, Marc decided to set up his new business as an independent DJ with a friend. This was not an easy task at the time, Club DJ's were not respected, so Marc refused several proposals to collaborate with night clubs and kept independent.
Now in 2000 Marc decided to take a residency in a place of business where he installed his own sound and lighting and left his hometown Marseille to be closer to his new club. He did this for 10 years and put on lots of parties until 2011. He decided at this point to end this venture. He sold all his equipment and concentrated on his home studio. The new goal was to start on his own productions. Marc likes Funky House, Soulful, Disco House and old school Classic House. He always admired the styles of DJ's like Frankie Knuckles, David Morales, Louie Vega, Lenny Fontana, Dimitri from Paris, Eric Morillo, Roger Sanchez and Axwell.
In 2013 the productions began to attract the ear of DJ´s and record labels. In August 2014 Marc's EP titled "Second Life" on Dean Saunders' label Soundz Dynamic, titled "Your Sound Is Funky" received major support from tastemakers DJ´s Stone Bridge and Paul Trouble Anderson. Currently "Come On" will be released on Lenny Fontana's imprint label "Karmic Power Records"…. and a whole new story begins from here.
CONNECT WITH MARC TASIO:
▶ FACEBOOK: https://www.facebook.com/MarcTasio
▶ TWITTER: https://twitter.com/MarcTasio
▶ SOUNDLOUD: https://www.soundcloud.com/marctasio
▶ YOUTUBE: https://www.youtube.com/channel/UCjhEakmTYe6IgTUZ116j-IA
▶ INSTAGRAM: https://www.instagram.com/marctasio
▶ GOOGLE+: https://plus.google.com/u/0/+MarcTasio
▶ SPOTIFY: https://open.spotify.com/artist/2b594CVJZe5Ke1pZqjufv2