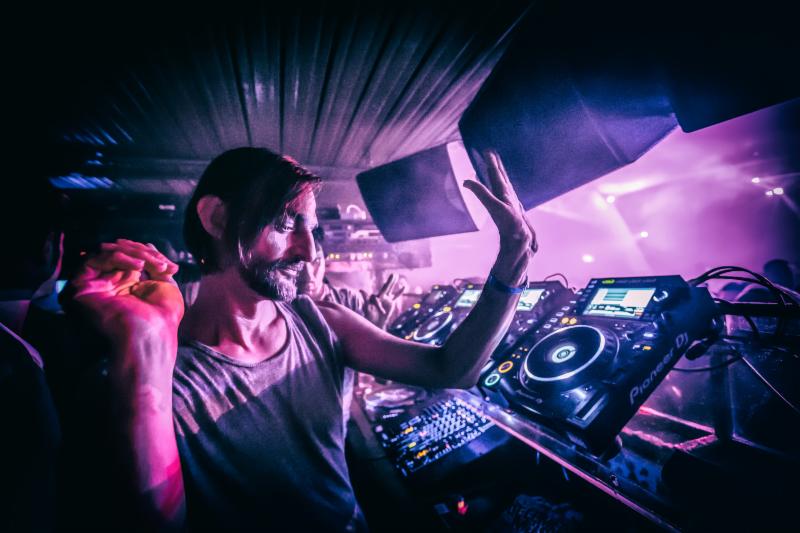 Ricardo Villalobos, Rhadoo and Helena Hauff complete fabric's 19th birthday lineup
fabric's 19th birthday celebrations become even more unmissable as Ricardo Villalobos, Rhadoo and Helena Hauff complete an outstanding lineup, with Kölsch (All Night Long) and Green Velvet locked in for further Forms dates.
A true fabric legend, Ricardo Villalobos guarantees an iconic performance every time he appears but his appearance for the 30-hour Birthday marathon starting on 20th October is set be even more special.Flanked by the newly announced Rhadoo and Helena Hauff, herself riding a monumental year with the release of her second album, Villalobos joins the likes of DVS1, Sonja Moonear, Joy Orbison and residents Craig Richards and Terry Francis in celebrating in true, dance-fuelled fabric style. London favourites Oli Silva and Wayne Holland will round off the bill.
On Friday 16th November, Kölsch takes control of Room One from open to close in which promises to be a stunning journey that takes in twisted house, techno and everything in between. The undeniable Green Velvet helms a Reptile Dysfunction takeover of Room One on Friday 30th November, guaranteeing blistering track after track, with support from Mele and Doorly.
All tickets available from: https://www.fabriclondon.com/club/listings
Saturday 20th October 2018
fabric 19th Birthday
Ricardo Villalobos
Rhadoo
Helena Hauff
Craig Richards
Terry Francis
Apollonia
Dax J
DVS1
Jay Clarke
Joy Orbison
Saoirse
Sonja Moonear
Oli Silva
Wayne Holland
+

Friday 16th November

Room One:
Kölsch (All Night Long)
Room Two:
TBA

+
Friday 30th November 2018

Event name: Reptile Dysfunction

Room One:
Green Velvet
Mele
Doorly

Room Two:
TBA