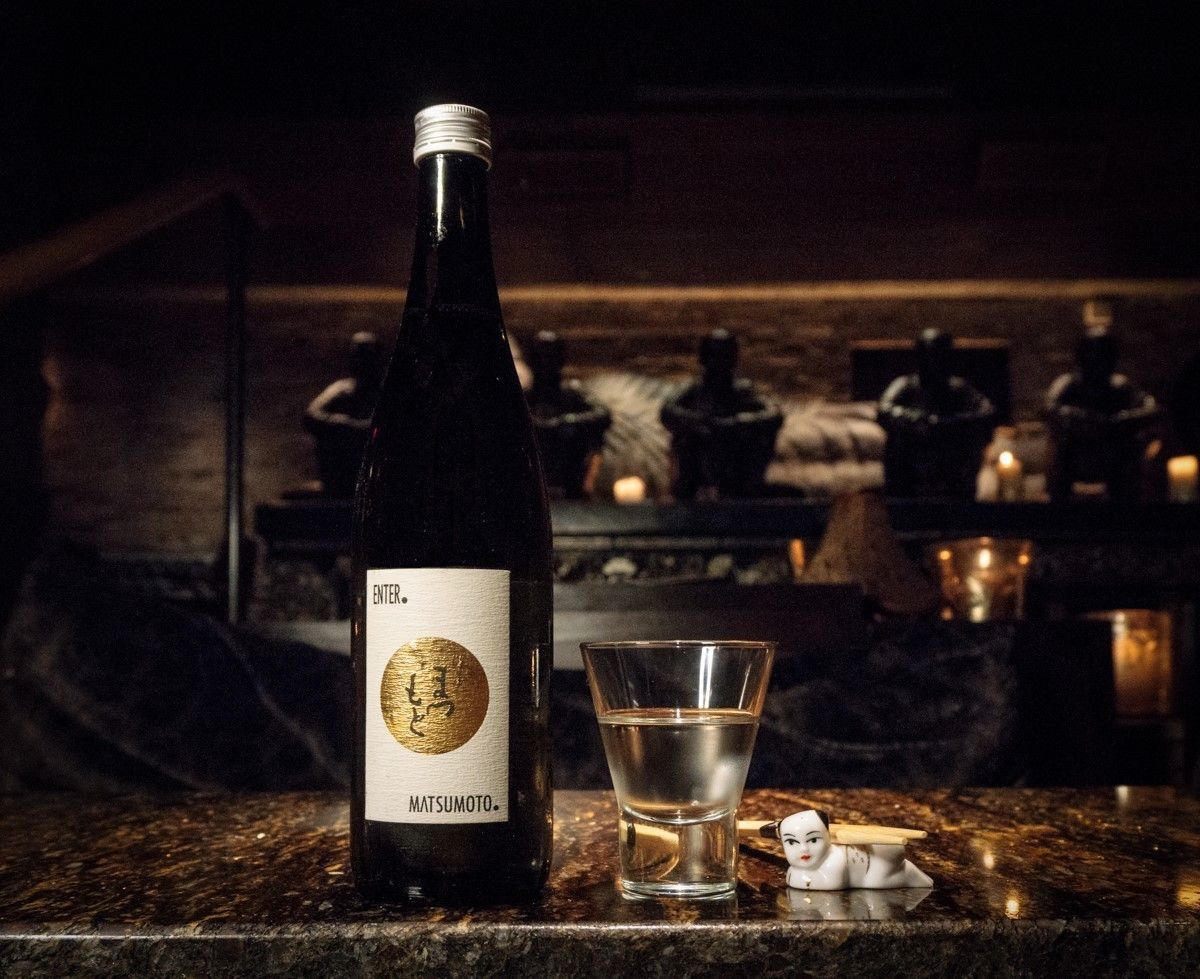 Richie Hawtin launches ENTER.Sake in the USA and Europe
RICHIE HAWTIN today announces plans to launch his boutique Japanese Sake collection ENTER.Sake in Europe and the USA, beginning with an exclusive launch at New York's celebrated restaurant TAO Downtown.
Hawtin first launched ENTER.Sake in 2012 at his award-winning club concept ENTER. What started as a wish to share his passion for Sake and Japanese culture with friends after twenty years of travelling, working, and tasting sake in Japan, led to the launch of Ibiza's first true sake bar experience, the creation of Hawtin's own boutique ENTER.Sake collection and one of the most-anticipated parties on the island. This summer ENTER.Sake makes its US debut, with an exclusive launch at New York restaurant TAO Downtown, the first time ever that Hawtin's Sake and Shochu brand, created with the Matsumoto Sake Brewery in Kyoto, will be available outside of Ibiza.
"We are thrilled to have ENTER.Sake as an exclusive offering at TAO Downtown. [Sake Master] Richie Hawtin has proven the brand's success in Ibiza and we are looking forward to bringing its refined complexity to our guests stateside." – Noah Tepperberg, Partner, TAO Group
ENTER.Sake arrives at TAO Downtown with two variants:
ENTER.Black by Richie Hawtin for TAO Downtown
Matsumoto (Shihari Junmai) Kyoto. Balanced, lifted and zippy, medium dry.
ENTER.Gold by Richie Hawtin for TAO Downtown
Matsumoto (Junmai Daiginjo) Kyoto. Edgy, refined, complex.
These ENTER.Sake options have been personally selected by Hawtin for TAO Downtown, following his extensive trips to breweries throughout Japan. They mark the first in a whole line of sake and shochu that ENTER.Sake plans to release in USA and Europe, with the hope of introducing people around the world to the taste, culture and history of Japanese Sake.
Hawtin, himself a trained Sake professional, will host an exclusive invite-only evening at the restaurant on Friday 26 September, to celebrate the launch of ENTER.Sake at TAO Downtown.
Richie Hawtin states: "This is a proud moment for me as our ENTER.Sake project evolves with our first project outside of Ibiza with the introduction of the ENTER.Matsumoto Sake selection at the new TAO Downtown restaurant in New York. Sake has been an integral part of the success of the ENTER.Ibiza events and with Jason Strauss's & Naoh Tepperberg's similar love of Japanese Food, Sake & Electronic music, this partnership makes perfect sense. The new TAO restaurant is the right place for ENTER.Sake first steps into North America market and helps continue our combined commitment to bring the best quality Japanese Sake to a wider audience. With ENTER.Matsumoto we bring the the heritage of the Matsumoto brewery and culture of Kyoto one step closer to the rest of the world. A delicious and exciting new chapter to the developing ENTER.Sake story."
ENTERsake.com
ENTER.Sake Ibiza 2014
ENTER.Sake also returns to Ibiza this season. Every Thursday for 14 weeks across the summer (July 3rd to October 2nd), the sunset terrace at the award-winning club Space in Playa d'en Bossa will once again be transformed into an intimate Japanese inspired room, where guests can indulge in premium Japanese Sake, spirits, beers and a selection of sake cocktails, specially created for the ENTER.Sake room by the 41° cocktail bar in Barcelona.
This season, the Sake bar continues to feature it's signature ENTER.Sookuu Black, Silver & Gold sake and introduces two new ENTER.Sake's in collaboration with Dassai, ENTER.Dassai.Silver & ENTER.Dassai Sparkling. In addition, the ENTER.Cocktails are back, with the new "Geisha" & "Mochi" joining last year's back-by-popular-demand "Minus" & "Microdot".
This year ENTER.Sake opens at the earlier time of 2100CET for the pre-party, with headlining guests performing an exclusive early show alongside resident DJs Hito, Bella Sarris and Fabio Florido. This year the residents will be joined across the 14 weeks by acts including Richie Hawtin, Claude VonStroke, Dixon, Dubfire, Guy Gerber, Maceo Plex, Maya Jane Coles, Nina Kraviz, tINI and Tale Of Us. As well as offering music lovers a very rare opportunity to see such established artists perform in a small room environment on Ibiza, ENTER.Sake also opens ears to new experiences with resident DJ Hito playing an eclectic fusion of electronic music from a Japanese perspective. Discover more about ENTER.Sake at ENTERexperience.com.

ENTER.Sake at Space Ibiza | 2014 Line-ups
Explore. Discover
Week 1 July 3 Richie Hawtin, Hito, Fabio Florido
Week 2 July 10 Guy Gerber, Bella Sarris, HITO
Week 3 July 17 Maceo Plex, Fabio Florido, Hito, Bella Sarris, Fernando Costantini
Week 4 July 24 Dixon, John Acquaviva, Hito, Bella Sarris
Week 5 July 31 Nina Kraviz, Ean Golden, Hito, Fabio Florido
Week 6 Aug 7 Adam Beyer & Ida Engberg, Hito, Bella Sarris, Fabio Florido
Week 7 Aug 14 Richie Hawtin, Ean Golden, Hito, Fabio Florido
Week 8 Aug 21 Dubfire, Hito, Bella Sarris
Week 9 Aug 28 Claude VonStroke, Hito, Bella Sarris
Week 10 Sept 4 tINI, Hito, Bella Sarris
Week 11 Sept 11 Gaiser Vs. Matador, Fabio Florido, Hito
Week 12 Sept 18 Maya Jane Coles, Hito, Bella Sarris
Week 13 Sept 25 Tale Of Us, Hito, Bella Sarris
Week 14 Oct 2 Paco Osuna, Hito, Fabio Florido
ENTERsake.com
ENTERexperience.com