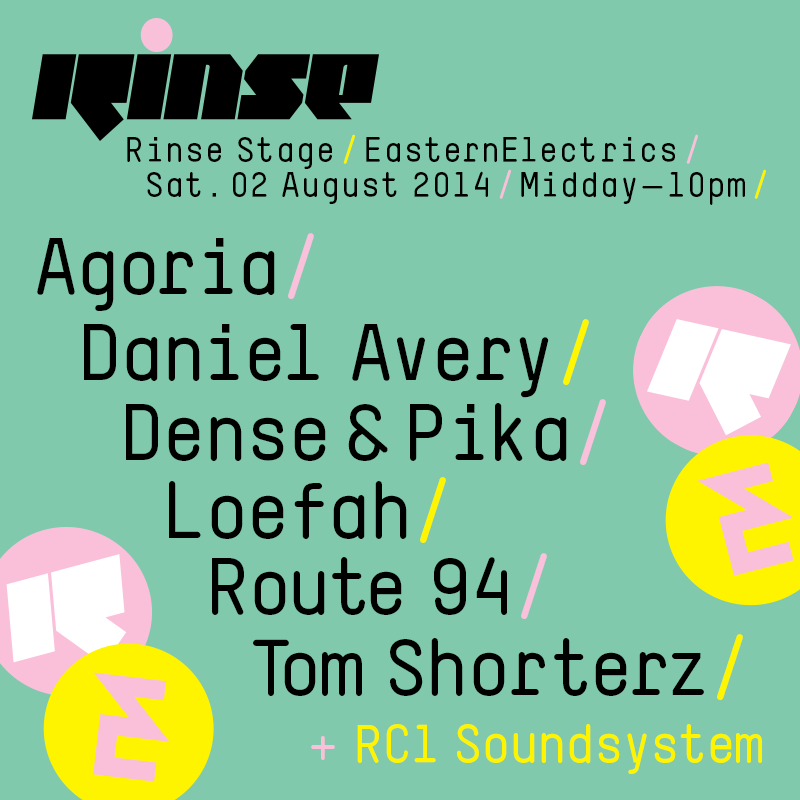 RINSE present the RINSE STAGE at Eastern Electrics
Rinse FM are pleased to announce that we will be hosting a tent at this year's Eastern Electrics on Saturday August 2nd. As with previous instalments in the long-running series of Eastern Electrics parties and festivals, the day promises to bring together a varied line-up of house and techno artists, both newcomers and veterans, for an all-day session taking place at Hatfield House.
The Rinse tent features a host of the station's most exciting DJs, including Swamp81 boss Loefah and Daniel Avery, currently touring last year's acclaimed debut album Drone Logic. They're joined by Infiné label boss Agoria, one of France's most consistently thrilling and stylistically diverse producer/DJs, as well as raucous London techno duo Dense & Pika, rising young star Route 94, and Birmingham's bass/house maestro Tom Shorterz.
Powered by the RC1 Soundsystem, renowned for adding extra dancefloor firepower to our parties in London, expect a party cutting across the many strains of techno and house currently lighting up the airwaves on Rinse FM.
The Rinse FM tent at Eastern Electrics takes place at Hatfield House, Hertfordshire on Saturday 2nd August, and the day runs from 11am until 10pm.
For more Info & Tickets visit the Rinse website: http://rinse.fm/events/rinse-at-eastern-electrics/
For festival information & enquiries visit the Eastern Electrics website here: http://easternelectricsfestival.co.uk