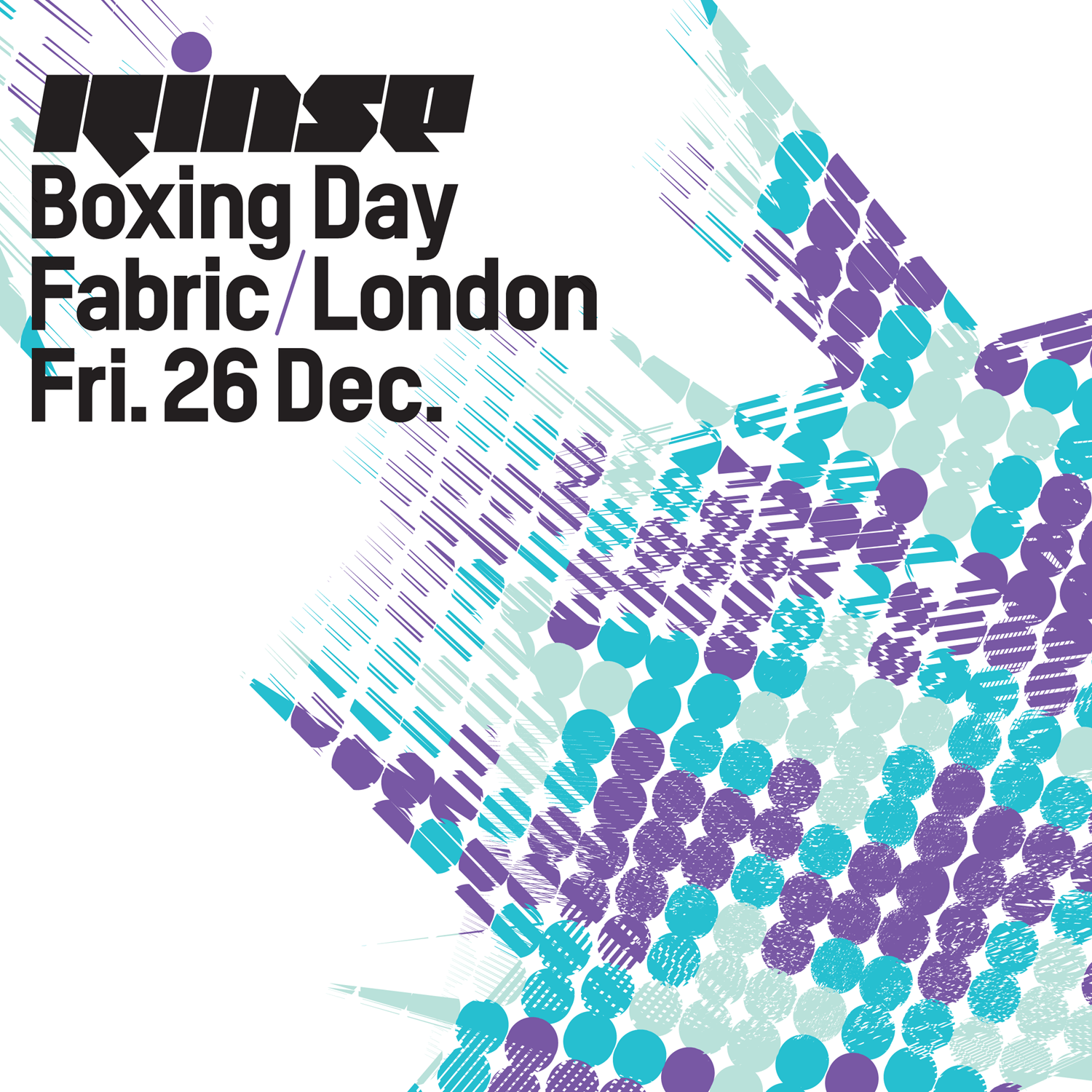 RINSE TAKEOVER FABRIC ON BOXING DAY
Boxing Day, with its cold turkey, turnips and telly, is an age-old institution ripe for disrupting. That's why Rinse are proud to announce they are returning to Fabric on December 26th to shake up any soporific headz and really make raving on this day of the year a recognised institution.
Holiday season will quickly lose its sense of cosy safety when grime dons P Money, Newham Generals and Slimzee assault clubbers' senses in Room 2. Rolling deep with them are the perennial deck dons Plastician & Spyro, the most-hyped newcomer Novelist alongside Stormzy and the newschool's Dark0 and Goon Club Allstars.
If Room 2 will need shock-proofing, the energy levels in Room 1 look set to explode with Waze & Odyssey, Chris Lorenzo, Paleman and Tom Shorterz bringing house music's relentless energy and the emerging talents of Evan Baggs and Bake.
Finally Room 3 will be dark and focused, with Youngsta's Contact rolling out with Tectonic don Pinch, Keysound's Wen, Proxima, and percussion specialists Batu, Alex Coulton and Parris. SP:MC blesses the mic.
LINE UP:
ROOM 1
Waze & Odyssey
Chris Lorenzo
Paleman
Tom Shorterz
Evan Baggs
Bake
ROOM 2
P Money
Newham Generals
Plastician
Slimzee & Riko
Faze Miyake
Novelist & The Square
Stormzy
Spyro
Dark0
Goon Club Allstars
ROOM 3
Contact:
Youngsta
Pinch
Wen
Proxima
Batu
Alex Coulton
Parris
SP:MC