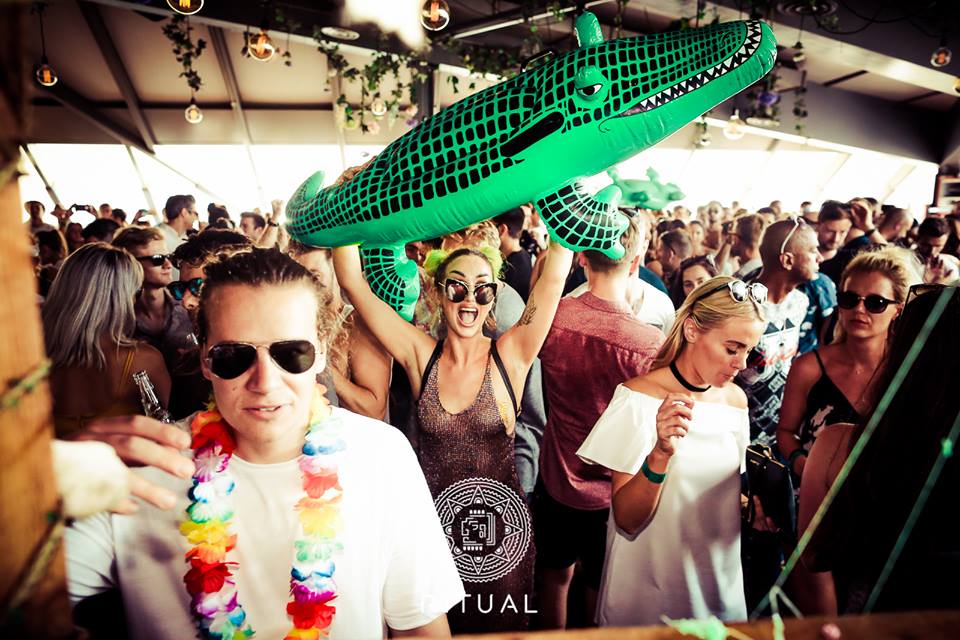 RITUAL London Announce Winter Series Launch
After a spectacular series of eight events this summer, the colourful Ritual crew is responding to popular demand by returning with some great new parties this autumn and winter.
The London based organisers are keeping the all-day party spirit alive with their forward thinking house & techno musical offerings, and after several events at Madison with the likes of Sasha, wAFF, Patrick Topping and Eats Everything, they are touching down at EGG London.
The parties will play out in the newly refurbished Main Room at Egg with its famous Flipside sound system and you can expect more performers, wild projections and blasts of CO2 to the face. The hugely talented Ritual dancers will be doing their thing along with a carnival of visual treats and an up for it, fun loving, music driven crowd. Once again Ritual will be teaming up with The Bearded Butler, set creators of The Secret Garden Party, to transform the space and put their unique Ritualistic stamp on the venue for the day.
It's all happening between 1pm & 10pm on November 5th, with Leftwing & Kody headlining alongside two top secret special guests who so we're told are behind one of the biggest tracks of the summer…
Leftwing & Kody, joint heads of Lost Records, are a top tech pair with plaudits from Mixmag and DJ Mag, residencies at Fabric and Sankeys and a monthly show on Rinse FM. As for the unannounced guests, if you saw who they've had playing so far this year you'd think it a safe bet that the Ritual boys have someone exciting up their sleeves.
Joining the headliners are Jhonsson from Knee Deep In Sound, Healy & Stonez representing Ritual, Nick Tcherniak from Familia, Secret Music man Jameson and Bazaar from Saved Records.
Another party is lined-up for December 3rd and all will be revealed soon… in the meantime, move fast and get yourself a piece of the action for the 5th of November while you can…
Ritual Summer Series Movies: https://www.facebook.com/ritualLDN/videos
Facebook Event: https://www.facebook.com/events/1108768842541446/
Resident Advisor: https://www.residentadvisor.net/event.aspx?885758