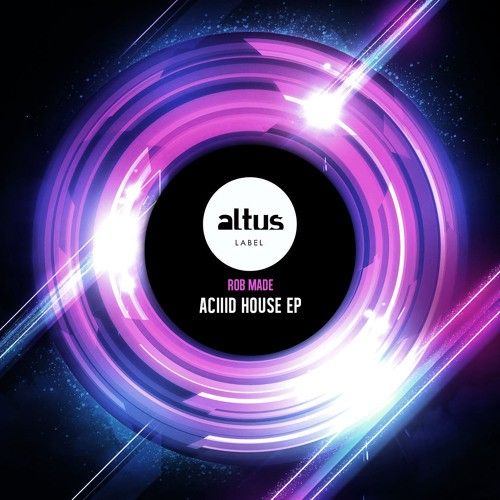 ROB MADE - ROB MADE – ACIIID EP
After a first release that made big moves, the Altus Project label is now back with a second excellent EP, this time from Rob Made. It features three standout cuts that bristle with acid action and are sure to be massive this summer.
London's Robin Tabor is boss of his own Sleazy Deep label, known for fresh beats from the likes of Finebassen and Amine Edge & DANCE, and has played every club imaginable in his home town over the past ten years under a variety of monikers. Now he is serving up underground, futuristic club hits as Rob Made and does so once more here.
Up first, Acid House is a fierce track with a fat bassline, droning acid lines and some dark vocals that really make for a fine atmosphere. It is the sort of track that bursts out of the speakers and will blow minds. Then comes It's Like, Yeah, a more beaconing and lively house track that has plenty of subtle references to old Chicago masters for the way it will make you jack your body. Shooting vocal cries and crisp perc drive this one deep into the night. Lastly, the party starting Yo Check This Out is a turbo charge house cut with a non stop, elastic bassline, rapped vocals and tripped out melodic patterns.
This is a big EP that ensures the Altus Project label will win many more fans, much like the man behind the music, Rob Made, who is on fire right now.