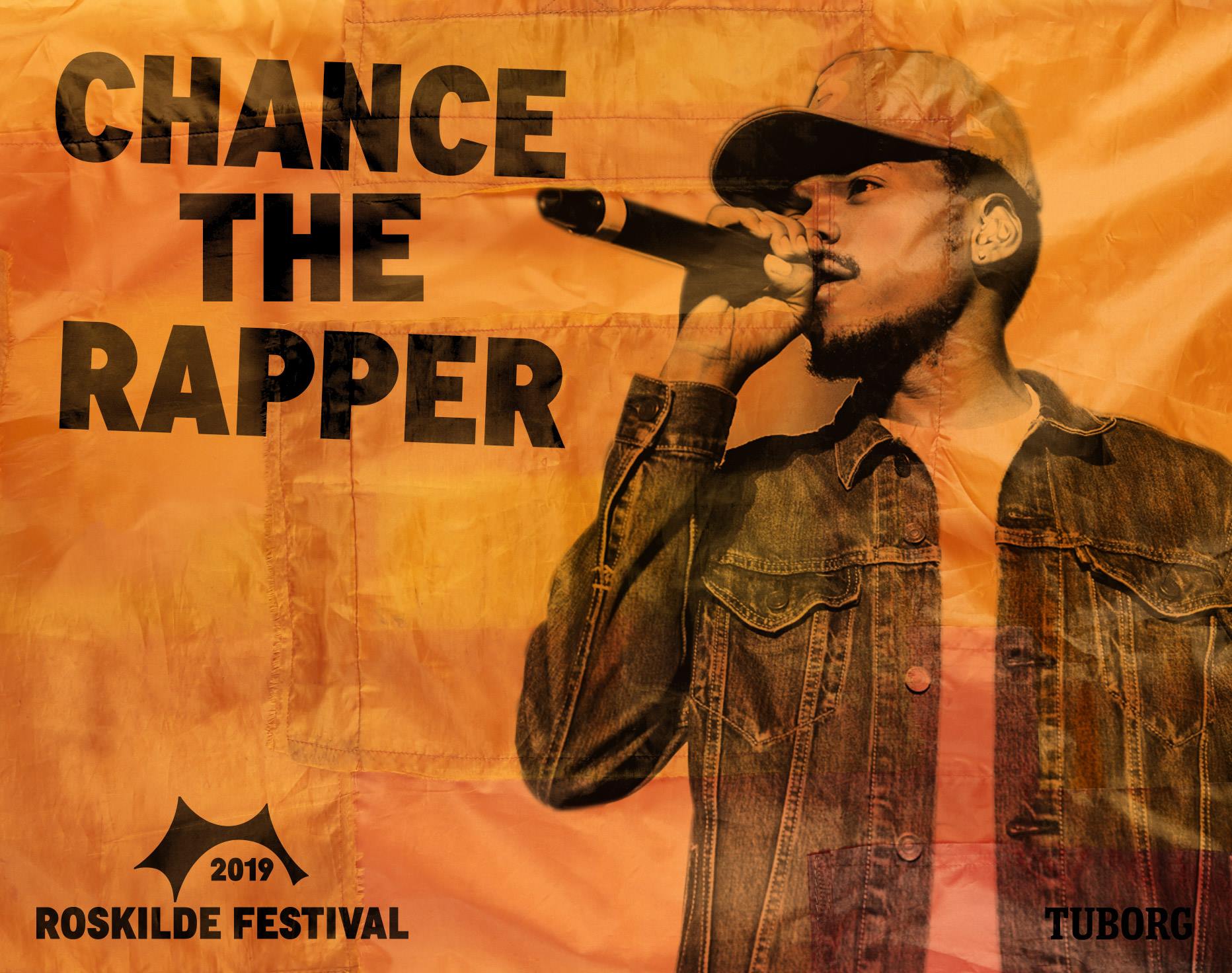 Roskilde Festival adds Chance The Rapper, Sharon van Etten and more
Roskilde Festival adds another wave of acts to the 2019 lineup today, including Chance the Rapper. The influential rapper will play the Danish festival's main stage. A handful of acts has been added, including indie darling Sharon van Etten and rap phenomenon Lizzo. The not-for-profit festival has also announced the full profit of last year's festival – €2,572,989 – that has been donated to charity in full.
Most of the line-up for Roskilde Festival 2019 has already been announced with artists such as Bob Dylan, Cardi B, The Cure, Robyn, Vampire Weekend, Rosalía, Skepta and Janelle Monáe ready to play Northern Europe's largest festival. With a few more available spots left, some of the last acts have now been revealed.
Chance the Rapper is one of the most influential rappers of our time. He has won several Grammies, and everyone from Cardi B to James Blake wants to work with him.
Back in 2016, Chance the Rapper released what critics called the game-changing mixtape Coloring Book. It was the first streaming-only album to win not just one but three Grammys: Best New Rapper, Best Rap Album and Best Rap Performance.
Conscious of his surroundings, 25-year-old Chance the Rapper is both politically and socially engaged, from the fight against gun violence to donating $1 million to public schools in his native Chicago. He is now readying his long-awaited new album, expected to be released this summer.
Head of programme Anders Wahrén says:
"Chance the Rapper on our main stage is a dream come true, especially in 2019. His new album is coming out soon, and we know that he's preparing a spectacular show that will match the enthusiasm in front of the Orange Stage."
A handful of other acts are also announced today. Sharon van Etten released her acclaimed albumRemind Me Tomorrow earlier this year, offering a more dynamic approach to her songwriting with more use of synthesizer.
Minneapolis-based rapper Lizzo was booked to Roskilde Festival following her impressive performances at SXSW. Her new album Cuz I Love You will be her major label debut. Other new artists are post-hardcore quartet Petrol Girls, Italian crooner Vinicio Capossela and Danish rapper Fouli.
These six acts are added to the line-up today:
CHANCE THE RAPPER (US)
FOULI (DK)
LIZZO (US)
PETROL GIRLS (UK)
SHARON VAN ETTEN (US)
VINICIO CAPOSELLA (IT)
The schedule and a handful of acts are yet to be announced. The full arts programme will be out in the spring. Tickets to Roskilde Festival are on sale at roskilde-festival.dk.
Full festival tickets are DKK 2100 (approx. EUR 282) (including free access to camping)
A total of 180 acts will play the festival's eight stages.
See more on www.roskilde-festival.dk
Roskilde Festival 2019 lasts for eight days between Saturday 29 June and Saturday 6 July.