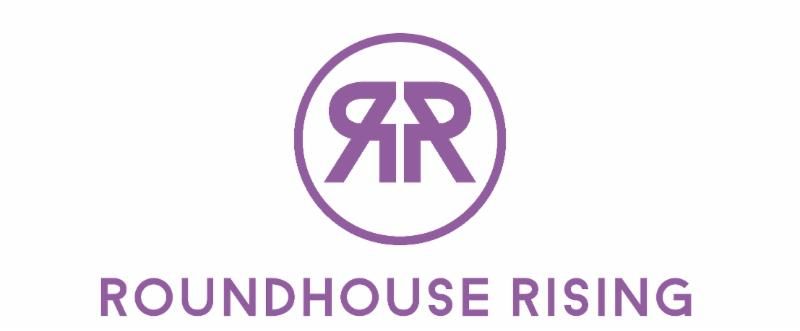 Roundhouse Rising announce 2016 lineup!
Now in its sixth year, the Roundhouse presents its festival for emerging music, 'Roundhouse Rising' taking place on Thursday 17, Friday 18, day and night on Saturday 19 March with a closing concert on Sunday 20 March.
Held in the confines of the Roundhouse's more intimate Sackler Space, Roundhouse Rising presents four days of quality live music alongside a day of industry panels, workshops, demos and talks that have all been carefully curated to help aspiring musicians find the right path towards their creative careers.
Throughout the festival, music will come from Brighton newcomers who are steadily taking over the world The Magic Gang, swathed in mystery but gradually emerging from the shadows Black Honey,, matching African rhythms to blunt electronics, chopped up guitar lines to chanted vocals, the wild and colourful explosion of energy of Kuenta I Tambu. Afrikan Boy's unique sound, coined as 'Afro-grime' will also make an appearance, fusing influences from Nigeria and his hometown London. Plus support from forward thinking and aspiring acts INHEAVEN, Gillbanks, Hannah Lou Clark, Kurb, Roundhouse Choir and Nouria Bah.

Kicking off proceedings on the Thursday night will be the 'Rising Sounds' Album Launch, a body of music that features four young artists from the Roundhouse; Rive, Phoebe Gold, Tom Vevers and Idiki, who recently took part in the 'Rising Sounds' project working with renowned producers such as James Lewis who's worked with the likes of Arctic Monkeys, John Parish who has produced albums for PJ Harvey, and Tracy Chapman, Gang of Four Bassist Thomas McNeice, Hannah Holland and Tom Furse of The Horrors to create this compelling compilation.
On Saturday 19 March daytime, the Roundhouse will open its doors for a day of music industry workshops and keynote speakers from industry heads. Subjects include 'Meet the Promoters' panel, 'Meet the Managers' panel, DIY marketing workshop and Spinnup demo, a new A&R and distribution platform created by Universal. All providing a fantastic opportunity for emerging musicians to network and gain information to help further their career. General entry to this event is free with £5 tickets to attend selected panel discussions.
Saturday's daytime will also be accompanied by live performances from various artists including: Molasses, Velcrolove, Gawain Hewitt featuring Abimaro, Dizparity, Roundhouse Audio Collective, Josh Jacob, Shao Hao and Roundhouse Music Collective.
Upholding its reputation for supporting bright stars of music early in their careers, previous illuminati of Roundhouse Rising include Little Simz, Girl Band, Pretty Vicious, Du Blonde, Skinny Girl Diet, Mariam The Believer, Prides, Sampha, DEMS and Fear of Men to name a few.
Speaking about this year's event, Jane Beese, Head Of Music for the Roundhouse said:
"Rising is an annual festival at the Roundhouse, a moment when the work we do year-round in developing young artists and working with emerging talent comes together in a celebration of new music. We're looking forward to welcoming audiences to Rising 2016."
Roundhouse Rising Festival 2016
Thursday 17 March
'Rising Sounds' Album Launch:
Rive, Phoebe Gold, Tom Vevers, Idiki
7pm | Roundhouse – Sackler Space | £5
Friday 18 March
DIY Magazine presents:
The Magic Gang, INHEAVEN, Gillbanks
7pm | Roundhouse – Sackler Space | £8
Saturday 19 March
Getting Ahead In Music Day
Want to start or further your career in the music industry? Drop in to our free* day of panel Q&As, workshops, talks and more.
Featuring live music from Roundhouse Studios artists:
Roundhouse Music Collective, Molasses, Velcrolove, Gawain Hewitt featuring Abimaro, Dizparity, Roundhouse Audio Collective, Josh Jacob, Shao Hao
From 12noon | Roundhouse – various spaces around the building | FREE (unless specified)
LINKS & FURTHER INFO
www.roundhouse.org.uk
www.facebook.com/roundhouseLDN
https://twitter.com/RoundhouseLDN
www.instagram.com/roundhouseLDN
https://plus.google.com/+Roundhouse