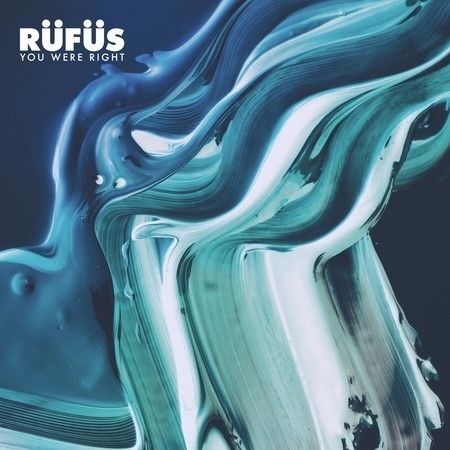 RÜFÜS - RÜFÜS – You Were Right
After spending the latter part of 2014 writing new music from a Berlin base, RÜFÜS returned to Sydney at the start of 2015 to finish music for their 2nd album. 'You Were Right' is the first song they wrote after returning home, and will be released as the album's lead single on 17th August through Columbia Records. The single package will feature remixes from Berlin House duo Catz n Dogz, South African Deep House musical maverick Nora En Pure and Braxton.
A story of unrequited longing for someone, 'You Were Right' is an undeniably perfect blend of Berlin's winter cool with the sun kissed euphoria of Sydney in the Summertime, and marks a turning point in the writing process for the follow up to the 2013 breakout hit 'Atlas'.
Vocalist Tyrone explains: "We got home after being away for 5 months, we'd spent the last part of that locked up in this special little apartment in Friedrichshain that we turned into our studio. But, it was so cold that we were rarely leaving the apartment….so coming home to summer in Sydney, being surrounded by the familiarity of everything that being home entails, we were suddenly approaching song writing in a different way, both technically and emotionally. We were able to unlock a different side to our writing."

But maybe we should start at the beginning…
December 2012, a small record label meet with a largely unknown three piece from Sydney to talk about how we could work together on a body of work called 'Atlas'. Six weeks later Jon, James, and Tyrone pushed the first taste of their labour into the world via 'Take Me'.
It's been over two years since that chat took place. That single went on to go gold, as did the album, and before we knew it this three piece that our small little label won the race to sign, were on the fast track to the main stage.
As the album shed more tracks and the guys began headlining Australia's biggest festivals, so too came the accolades. Amassing a slew of awards and nominations from dance music tastemakers In The Mix, Authority on AU independence AIR, and the top of the chain in ARIA.
It wasn't long before the rest of the world caught up; selling out shows in cities like NYC, London, and even Moscow, before playing to crowds in their tens-of-thousands at the Reading and Leeds festivals (having 2 x BBC Radio One 'Essential new tunes' probably didn't hurt.
Now we've got them back! A little older and a little wiser, but when it all boils down they're still three dudes with the extraordinary ability to make music that people connect with. Trust us when we say this album is everything you'd dreamed, and trust yourself when you hear the return to brilliance in this single.
Stay tuned for more information on the album title and release date.