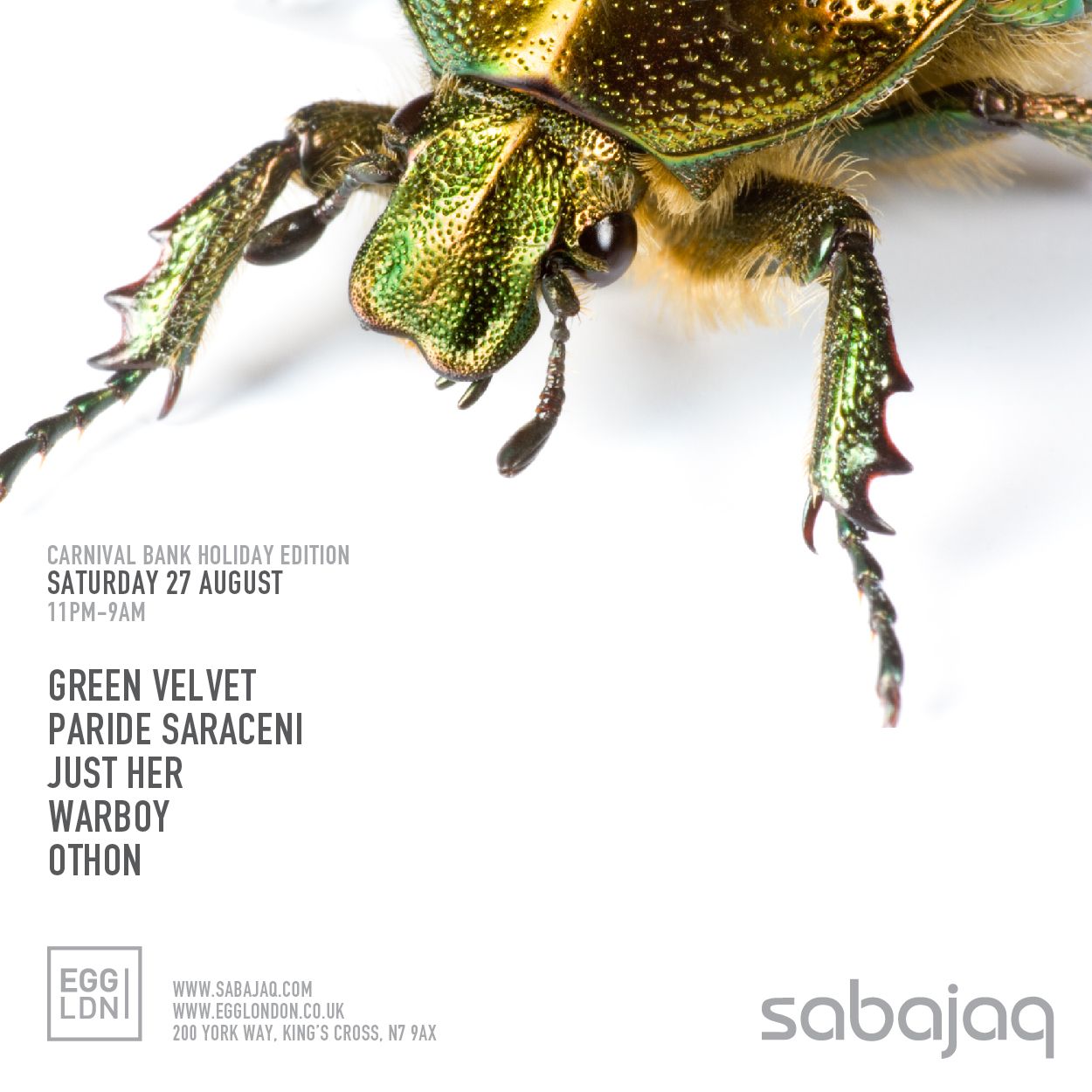 Sabajaq Bank Holiday Edition
One of Egg Ldn's leading nights is back with a Carnival Bank Holiday extravaganza on August 27th when Sabajaq have a mouth watering line-up featuring the legendary Green Velvet; Paride Saraceni; Just Her; Othon, plus founder Warboy.
This party has been building up a good following and reputation for more than a year now, always offering something fresh with a great focus on ideas that stands out. Egg Ldn is one of the capital's foremost clubs and always makes for an inviting atmosphere. In keeping with the carnival Bank Holiday mood, a state-of-the-art interactive projection and dance show by Kimatica will be making the most of the club's renowned outdoor spaces.
This time out, it is a true Chicago pioneer who is headlining in Green Velvet. The Cajual label boss has been inventing and reinventing raw house and techno for decades and is still on top of his game. Often collaborating with hot young stars of the day, he has just released an updated version of one of his biggest singles, Flash, which sounds as impactful now as it ever did.
Also supplying the tech sounds are rising star Paride Saraceni, resident Just Her, whose Constant Circles label is making waves in the electronica charts, and Othon, a classically trained talent delivering high frequency techno and deep electronica!
As such, this is another Sabajaq at Egg that cannot be missed.
Facebook – www.facebook.com/sabajaq