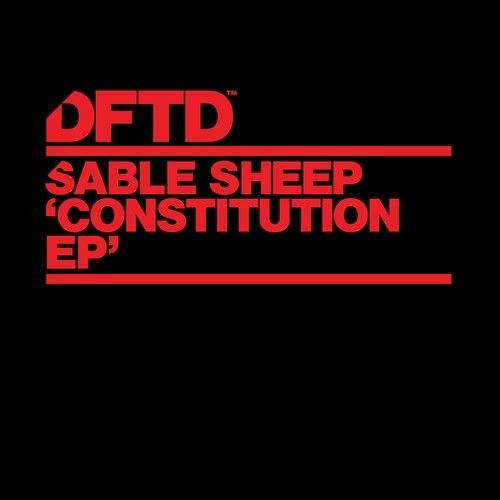 Sable Sheep – Constitution EP
Sable Sheep cut his teeth in the heavy metal scene and in some ways his style of percussive house shares similar aesthics to the likes of Slipknot and Bury Your Dead. The end result however is – as you would expect – rather different, and in a mere two years the German newcomer has played major events including Barcelona's Sonar and ADE in the Netherlands. His work has been championed by the likes of Marco Carola, Matthias Tanzmann, Luciano and Loco Dice as well as emerging on the catalogues of Moon Harbou and Be As One and now DFTD with this latest release.

'Constitution EP' employs the energetic tactics increasingly associated with the German's work with the title track layering a groovy hook, soulful lyrics and looped vocals. Next up is 'Fool's Patron', a dark rhythmic percussive monster and exemplary of the producer's knack for crafting high-energy techy rollers. 'Crop-eared' is a gloomy number pulsing with a diverse range of melancholic synths and floating keys. Completing the package is 'Redemption', which again belies Sable Sheep's metal roots by teasing arpeggiated notes and weighty off beat kicks with a heavy a metal-edged riff.

Following his powerful remix of NICe7's 'Bassline Soldiers', 'Constitution EP' marks an explosive end to the year for this fast-rising talent.