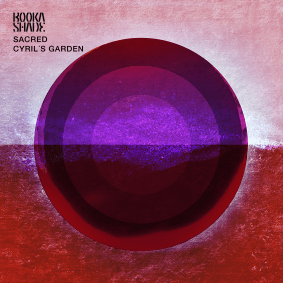 Booka Shade - Sacred / Cyril's Garden
Booka Shade offer up two new tracks on their Blaufield Music imprint ahead of their upcoming US tour, coming the shape of 'Sacred / Cyril's Garden'.
Across the two tracks Booka Shade radiantly display their signature style with rich melodic bass line and textured atmosphere, one aimed towards a more laid back afterhours aesthetic and the other edging into more peak-time territory.
'Sacred' leads on the package, employing warbling bass drones and a combination of choppy square wave and organ stabs alongside fluttering resonant synth flourishes and crunchy percussion, whilst the focal stages of the track see a heady arpeggiated hook take control to further fuel the heady, peak-time feel.
'Cyril's Garden' follows next to complete the two-tracker, featuring vacillating strings, a bubbling, dreamy arpeggio lead, sort organic drums and elongated bass drones to create a cinematic, dynamically unfold composition.
Booka Shade's 'Sacred / Cyril's Garden' is out on Blaufield Music 19th October 2018.
Tracklist
1. Sacred
2. Cyril'sGarden
UPCOMING U.S TOUR DATES…
Nov 1 – San Francisco CA, Mezzanine Nov 2 – Los Angeles CA, Sound
Nov 3 – Denver CO, Beta
Nov 7 – Boston MA, Bijou
Nov 8 – Brooklyn NY, Output Nov 9 – Toronto ON, Coda Nov 10 – Chicago IL, The Mid