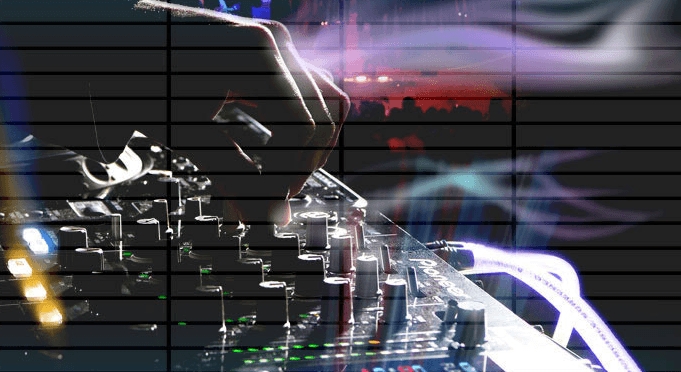 SANKEYS IBIZA CHOOSES THE PIONEER PRO AUDIO FLAGSHIP SOUND SYSTEM
White Island heavyweight Sankeys Ibiza is taking it up a notch this season, after installing Pioneer Professional Audio's flagship sound system in it's main room, the LAB. The powerful system comprises four 3-metre GS-WAVE dancefloor stacks complemented by a selection of XY Series in-fill speakers, all powered by Powersoft amplifiers with Pioneer pre-sets and in-built DSP.
"We wanted a new sound system that would really put Sankeys Ibiza on the map: something powerful that surrounds you and takes you to another place," said Sankeys owner David Vincent. "Hearing the Pioneer Pro Audio system switched on for the first time just blew us away. It delivers…and then some. Like we say CAN YOU HANDLE THE POWER OF THE PIONEER TOWER? We're not sure!"
Opened in 2011, Sankeys Ibiza was the first international offshoot of the world-famous Sankeys Manchester. The 3000-capacity Playa D'en Bossa venue boasts three rooms, with its huge basement room featuring high on everyone's Ibiza agenda.
"Every system's unique and this one's no exception," says Alex Barrand, manager at Pioneer Pro Audio. "We worked closely with the team to create a warm, immersive sound that suits Sankeys' LAB perfectly."
Since launching in 2013, Pioneer Pro Audio's versatile range of speakers has been installed in venues across the world, including Café D'Anvers and Ibiza's Ushuaia Tower, KM5 and Sound Nightclub, Los Angeles.
Sankeys Ibiza opening party, Sankeys Awakens, took place over two nights, part 1 on 20th May and part 2 on 21st May where clubbers experienced the latest Pioneer Pro Audio installation for the first time.
Resident DJ Andy Baxter states "walking into the Lab was like a breath of fresh warm air. Really really enjoyed Eda Engelberg, Adam Beyer and Argy yesterday, they owned it. Can't wait to select music for this system, the clarity was amazing tops, mids and lows, everything was really balanced!"
SANKEYS INSTALLATION IN DETAIL
Dancefloor stacks 4 x GS-WAVE SUB Multi-fold hyperbolic horn subwoofer
4 x GS-WAVE HORN Large horn extension for WAV-SUB
8 x GS-WAVE LOW Dual 15-inch high-power upper bass box
4 x GS-WAVE LENS Twin acoustic lens and horn with two coaxial compression drivers
4 x GS-WAVE TWPOD Omnidirectional super tweeter pod
In-fill 3 x XY-152 15-inch two-way full range speaker system
2 x XY-122 12-inch two-way full range speaker system
1 x XY-218S Twin 18-inch bass reflex subwoofer
4 x XY-81 8-inch two-way full range speaker system
DJ Booth 2 x XY-122 12-inch two-way full range speaker system
2 x XY-215S Quasi-bandpass subwoofer with twin 15-inch drivers
Amps 7 x Powersoft K10 With built-in DSP and Pioneer pre-sets
4 x Powersoft K2 With built-in DSP and Pioneer pre-sets
5 x Powersoft K3 With built-in DSP and Pioneer pre-sets
2 x Powersoft M20 With built-in DSP and Pioneer pre-sets