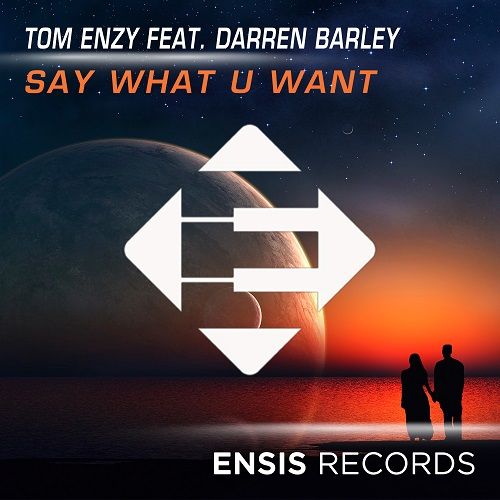 Tom Enzy feat. Darren Barley - Say What U Want
Breathing electronic music through all his pores, DJ and Music Producer Tom Enzy is undoubtedly one of the biggest DJs & producers in the dance scene. Working strongly in the studio and producing various styles of electronic music has given him the power to always please audiences with his music. And his won prizes, like the MTV EMA award for "Best Artist Of The Year" in 2014 or for the DJ/Artist Revelation of the year, are the best proofs!
Already signed by labels like Mixmash Records, Vicious Recordings, Big Fish Recordings and many more, Tom makes his debut on Ensis Records today, with "Say What U Want", featuring Darren Barley. The track begins with a splendid combination of guitar riffs and piano chords. Darren's incredible vocals then enter and mesh impeccably with Tom's stunning instrumentals. After the elevating buildup, the vivacious drop commences and brings out the much needed energy. Overall, this is an absolute must-hear release, which showcases the potential of two talents together.
But you better convince yourself by listening and downloading it below: