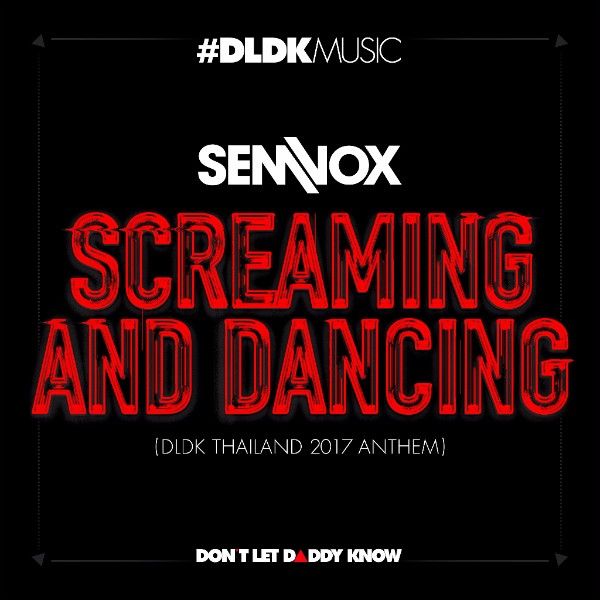 Sem Vox - Screaming And Dancing (DLDK Thailand 2017 Anthem)
Known for his ability to turn even the tamest of crowds into fist-pumping maniacs, Sem Vox freshened up his ever-growing list of dance floor crackers with another unstoppable anthem. With 'Screaming And Dancing', the Dutch DJ and producer provides the anthem for Don't Let Daddy Know Thailand 2017.

A surefire way to blow the entire world off its hinges, 'Screaming And Dancing' is a monster cut designed for the sole purpose of blasting its way into clubs. It's got the punch-packing drums and vocal shots to get entire crowds reeling for more and stands tall as one of Sem Vox's most phenomenal productions to date.

Sem Vox's previous single, 'Identity', hit over a million streams on Spotify alone and 'Get It Up', his anthem for Don't Let Daddy Know Amsterdam 2017, already racked up 2,2 million plays on the streaming service. Moreover, his music has gained support from some of the biggest acts in the EDM scene, including Martin Garrix, Steve Angello, Dash Berlin, Julian Jordan, W&W, Blasterjaxx and Ummet Ozcan.

Don't Let Daddy Know Thailand 2017 will take place next Sunday, on February 12th in Bangkok. In addition to Sem Vox himself, the line-up consists of electronic music luminaries such as Steve Angello, Nicky Romero, R3hab, NERVO, Quintino, and Third Party.