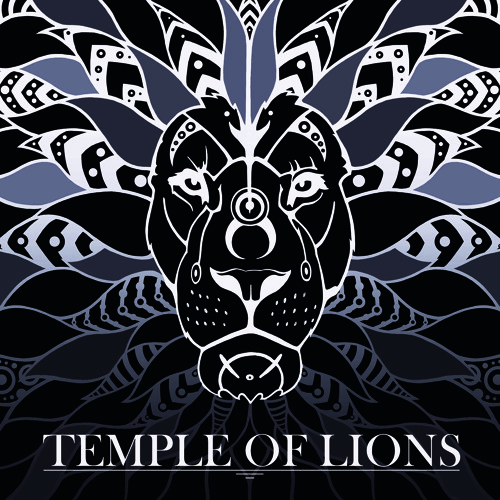 Sébastien Léger - Sébastien Léger – Morning Thought / Touareg
As the summer season gets into full swing, Sébastien Léger continues to build the excitement created by this new Temple Of Lions label, with yet another stunning double-header – Morning Thought / Touareg. Having already kicked-off 2015 in style with a selection of superb tracks: DXB / Komainu-2 / Pilates (TOL02), Penéloop / Zonica (TOL03), Night Time / Oasis (TOL04) and Soldier (TOL05), it is time to unveil two more amazing creations for the label's sixth release.
Once again, Sébastien blurs the boundaries between staid house and techno genres with ease. The joyful percussive, bubbling groove of Morning Thought leads into a supremely unusual melodic track, with numerous clever twists and turns throughout. This restless track is always evolving and never boring, it boldly stands out from the crowded marketplace, a highly individualistic track with the stamp of Sébastien's trademark quirky, groovy musicality. Touareg is from the same free-spirited creative blueprint, yet is totally distinctive, different and no less enthralling.
The amount of thought and effort that Sébastien Léger pours into his creations is exceptional – his tracks exhibit that distinctive 'joi de vivre' and lack of fear of experimentation that marks out an artist who is really, really enjoying himself in the studio – when you listen to these new tracks from start to finish you will fully understand.
With his 20-track "20 Years" retrospective compilation in stores now on his Mistakes Music label – an exceptional join-the-dots history lesson from one of the most unique and captivating DJ/Producers the techno world has seen over the past two decades – Sébastien has been patiently waiting for a more melodic, slower soundscape to be accepted within the scene, so he can release the melody rich productions he has been creating and championing for many years. Temple Of Lions is about tracks you would play on the beach, or in the best intimate, underground clubs.
By removing formulaic huge build-ups and drops from the equation, Sébastien's Temple Of Lions productions have the space for more musicality within their structure, further blurring the lines and divides between techno and house music in a diverse and highly creative way. As his DJ sets have become longer (3-4hrs being the norm these days), there has also come more room for more stylistic experimentation and groovier, deeper starting points. Thus, the Temple Of Lions releases are a signature part of Sébastien Léger's future musical direction, as he moves forward into his third exciting decade in the scene.