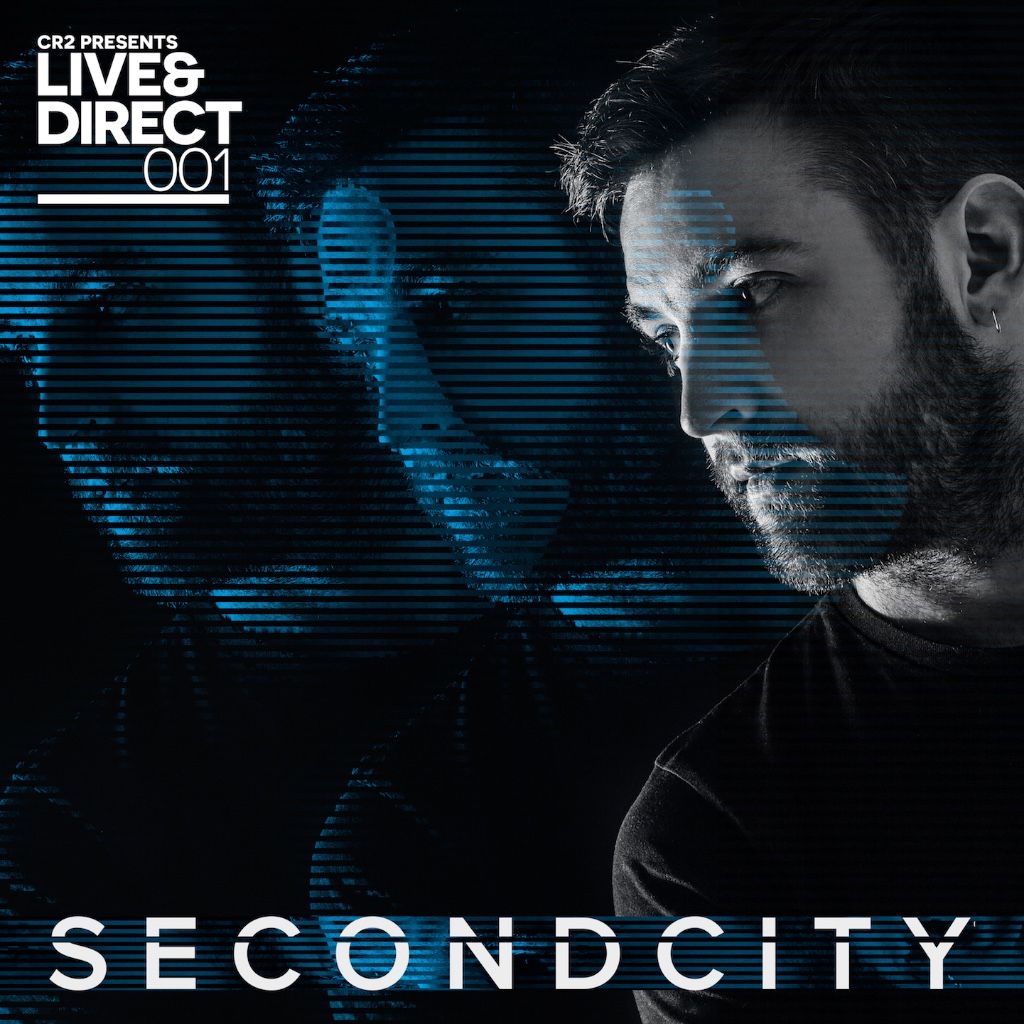 CR2 Live & Direct presents: Secondcity - Secondcity
Amidst his exciting Summer touring schedule, British producer and DJ, Secondcity, is now ready to reveal his exclusive mix compilation courtesy of CR2 Records, to be released on 26 August. Secondcity's exclusive mix marks the launch of 'Cr2 Live & Direct', a brand new DJ led mix compilation series from the label. Curated and mixed by the finest electronic producers and DJs currently on the scene.
The mix is filled with notable collaborations from the likes of Manu Gonzalez, Hausewerks and Unorthodox as well as original exclusive tracks including lead single, 'Don't Strutt'. The track is filled with a powerful bassline, surrounded by choppy percussive elements that lead into a deep, distorted male vocal. A hooky synth emerges continuously within the track before finally fading out, leaving the overpowering bass that brings 'Don't Strutt' to a striking crescendo.
With several recent high profile remixes under his belt, including an infectious rework of Tom Odell's 'Magnetised', Secondcity provides a remix of Supernova 'Click Song' as well as teaming up with Manu Gonzalez for another of the 10 exclusive originals – 'Funk'd'. A relentless bass-led cut from start to finish, 'Funk'd' fuses groove elements with a euphoric vocal loop that will no doubt go down a storm on any dancefloor – adding to the vibrant energy Secondcity has created throughout the compilation.
Currently leading his own Sankeys Ibiza residency across Tribal Sessions and Abode, Secondcity has been showcasing his captivating sound at the likes of Privilege, Pacha Ibiza and ANTS. Closer to home, he will be playing a B2B set with fellow British producer, Route 94, at this year's SW4 Festival in London.
Tracklist
1. Secondcity & Solarris – Pensive – Dub Mix
2. Be – Ralph Lawson Dub
3. Secondcity – 87 Terrace Mix
4. Twat Lickin – Samu L Remix
5. Secondcity – Say It – Guti Remix
6. Rich NXT –Nonot
7. Secondcity – Picato
8. El Otro Lado – Terrace Dub
9. Secondcity – Don't Strutt
10. Secondcity & Manu Gonzalez – Play It
11. Secondcity & Joseph Ochoa – Get Down
12. Secondcity & Manu Gonzalez – Funk'd
13. Secondcity & Unorthodox – Beatworx
14. Humanism – Eskuche & Nu Sky Acid Dub
15. Sing & Play – Original Mix
16. Supernova – Click Song – Secondcity Remix
17. Secondcity & Hauswerks – Sequence
18. Blackberry – Original Mix
19. Secondcity – Feel The Void E
20. Jungle – Original Mix
For more information on Secondcity, please visit:
http://secondcityuk.com/
https://twitter.com/secondcityuk
https://www.facebook.com/secondcityuk
https://soundcloud.com/secondcityuk