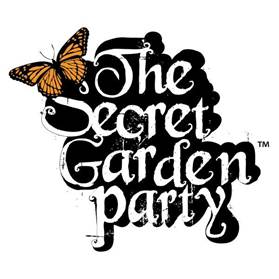 Secret Garden Party – Early Birds on sale & dates announced for 2017
Following a fantastic 2016, The Secret Garden Party is pleased to announce a limited number of Early Bird Tickets for 2017 will go on sale from Monday 1st August @ 9am. Early Bird tickets are priced at £170 (plus fully refundable £10 litter bond) + booking fee. Bookings for Early Birds will be limited to two per person.
They will be exclusively available from:
http://secretgardenparty.seetickets.com/event/secret-garden-party-2017/m…
Dates for 2017's 4 day event are confirmed as Thursday 20th- Sunday 23rd July, at the usual location near Huntingdon, Cambridgeshire.
Summing up last weekend's 21-24th July event, organiser Fred Fellowes commented:
"Last weekend's Secret Garden Party was to me an exceptional and emotional one in several ways. After the worst rain on record in 2016, the weather managed to behave itself, we spearheaded the introduction of drug testing in the UK through the 'Loop' initiative, we addressed the issue of sexual assaults at events and we had a significant reduction in crime on site.
One of the many highlights was an on stage proposal of marriage from Jenna to Danny, who both work on our photographic teams. Not to mention the proposal the night before during Submotion Orchestra. Massive congratulations to them both. Others included one of the most amazing displays of flying I have ever seen from Mark Jeffries and a Saturday spectacular that will be hard to top…
I'd also like to use this opportunity to thank the sterling efforts of our on-site teams, crew and police for all their hard work, and all the artists who took part. Most importantly everyone who attended; you came together in the true spirit of the Garden, created one hell of a party and all in all were perfect guests. We look forward to seeing you all again next time."