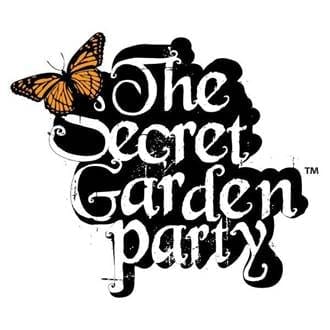 Secret Garden Party – London Warm Up Party, Labyrinth x Pagoda
God is a DJ, Life is a Dance floor, Love is the Rhythm, You are the Music.
Secret Garden Party presents…….
Pagoda x Labyrinth Warm Up Party
Sunday 7th May, Mick's Garage, Hackney Wick, East London.
The Secret Garden Party proudly presents a one-off warm up Pagoda x Labyrinth Party in anticipation of this summer's final big send off.
Paying tribute to the decadent spirit of NYC's Studio 54, it is set to take place on Sunday 7th May @ Mick's Garage, Hackney Wick, East London, from Midday- 11pm.
Tickets go on sale Thursday 13th April. The line-up will be announced then.
The Pagoda, curated by Firas Waez, and the Labyrinth, curated by Rich Normile, two of the most in-demand of venues at SGP, ensures this intimate Party will be a fun-loving, chic and classic taster of what to expect at this summer's very final Secret Garden Party.
For one day only you can be transported back to the glitz and glamour of New York's Studio54. Strike a pose a la Andy, Bianca, Debbie, Calvin, Grace, Rudolph or Madonna and recreate this hedonistic and stylish era by donning your finest Disco wear to truly feel like a 'Native New Yorker.'
Expect some of the best selectors this City has to offer.
For those in the know, these party starters deliver. For those that don't, why not get to know…
See you on the dance floor
Sunday May 7th
Mick's Garage Hackney Wick
Midday – 11pm. Line up TBA but expect friends & family of the Pagoda & Labyrinth.
Tickets go on Sale Thursday 5pm.
Follow SGP venue facebook link here:
Tickets for Secret Garden Party 2017 are on sale at: tkt.to/sgp2017