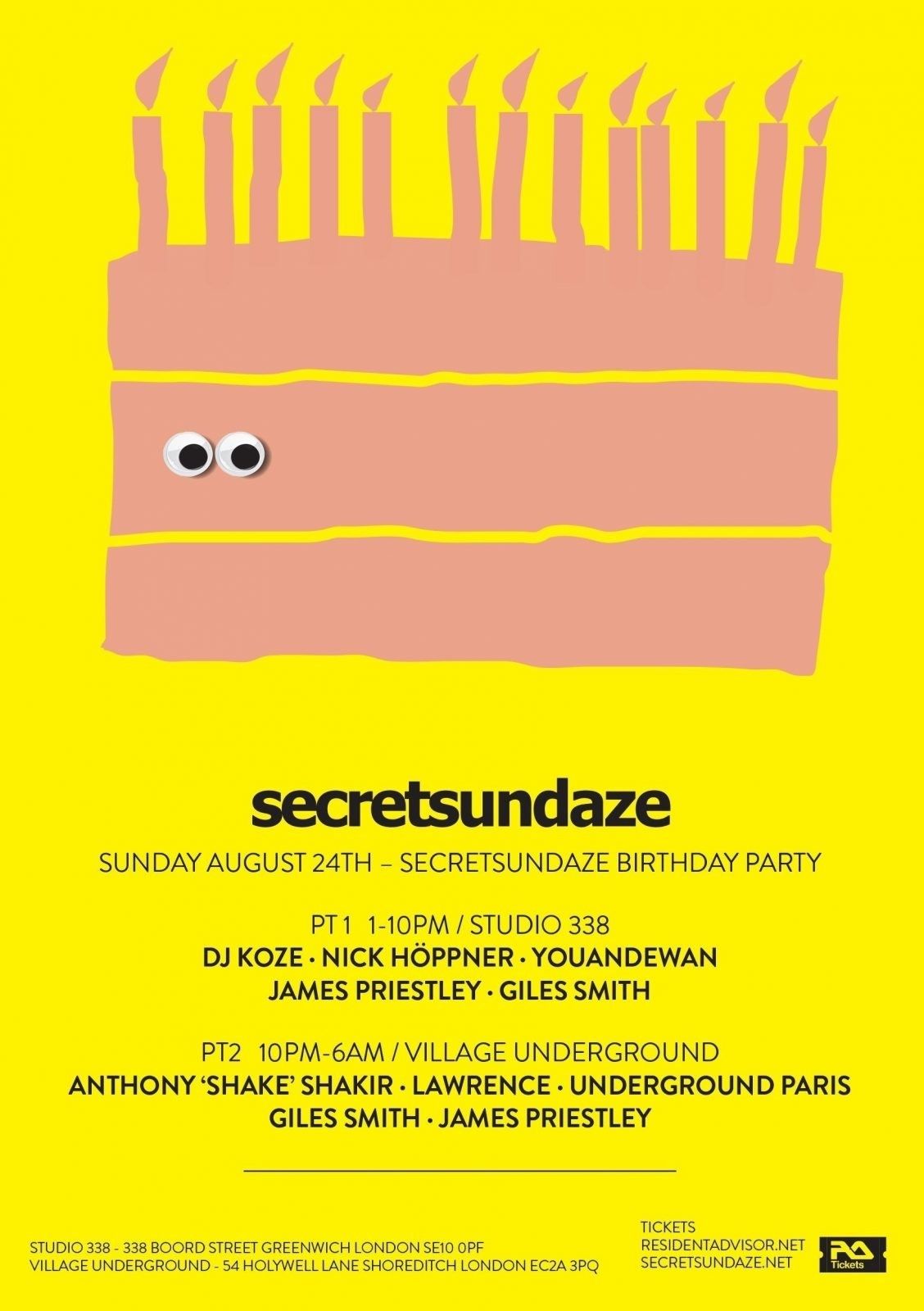 SECRETSUNDAZE BIRTHDAY PARTY PT.2: ANTHONY 'SHAKE' SHAKIR, LAWRENCE, UNDERGROUND PARIS, JAMES PRIESTLEY & GILES SMITH @ VILLAGE UNDERGROUND
Celebrating its 13th Birthday, UK's Sunday fun pioneer secretsundaze presents another epic line up to kick off the party including DJ Koze, Nick Höppner, Anthony 'Shake' Shakir and Lawrence. A two-parter event, part one starts at 1pm at Studio 338 and lasts until 10pm, when the action moves to East London's prime venue Village Underground, where the fun keeps going until 6am.
The party keeps going in part two, starting at 10PM until 6AM at Village Underground. Headlining the night is Detroit techno godfather Anthony 'Shake' Shakir, Dial label co-founder Lawrence, Parisian record collector and deep house expert Jeremy 'Underground Paris', and secretsundaze's own messers James Priestley and Giles Smith who'll keep things flowing with a selection of house, disco and funk.
SUNDAY, AUGUST 24TH
PT.2: Village Underground, 10PM-6AM
ANOTHONY 'SHAKE' SHAKIR
LAWRENCE
UNDERGROUND PARIS
JAMES PRIESTLEY
GILES SMITH
Tickets: http://www.residentadvisor.net/event.aspx?562718
This event is 18+, ID required.