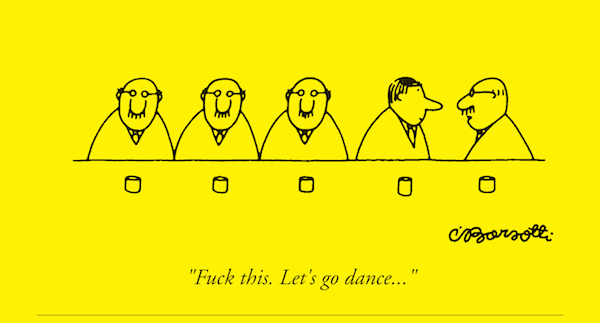 secretsundaze Summer Opening Party
secretsundaze reveal full details of their summer season opening party with guests including Fred P, Joey Anderson, Sterac, and Pev B2B Kowton
The first bank holiday of May is always a hotly anticipated weekend and a strong signifier that summer is well on its way. It is also the weekend of the 'classic' secretsundaze day and night party. This year, secretsundaze returns to two of their favourite venues on Sunday 3rd May, for a double header spread over a marathon 16-hour session.
By day, the party returns to Oval Space. With two outdoor terraces lapping up the sun, and providing a nice breather from the main action inside, the venue really is the perfect space for the daytime event. Headlining, secretsundaze are pleased to welcome back Fred P (Black Jazz Consortium / Soul People Music). A rare diamond, Fred's music, released predominantly on his own labels, is some of the deepest house music heard in recent times. Gems like 'New Horizons' are timeless. His DJing is equally as captivating and he plays all the best clubs worldwide, from Panorama Bar to Output to Fabric.
A second US artist coming all the way from New Jersey is Joey Anderson. secretsundaze were the first promoter to bring Joey to London 3 years ago and since that time Joey's reputation has rocketed, with an LP on Dekmantel and a string of singles all perpetuating his dark, sometimes awkward but always stunning sound. His DJ sets display his love of everything from roots-led soulful house to darker techno and everything in between.
secretsundaze's third guest at Oval Space is local favourite and DJs DJ, Jane Fitz. Jane promoted and was resident at her very own PEG parties for many years but has gone on to become an in demand DJ in her own right playing many of the best parties and festivals worldwide. She is a great selector and mixer, often outshining many of the headliners she plays alongside!
For the nighttime session secretsundaze move the party just around the corner to The Laundry. Providing the perfect contrast to the light, daytime vibes of Oval Space, The Laundry basement space is more suited to a nocturnal party. Also in contrast to the day's deeper and slightly more soulful vibe, the music turns a little darker and more techno.
Headlining is Dutch institution and master of the hypnotic dancefloor bomb, Sterac aka Steve Rachmad. Steve has been doing his thing for many years now, but it's his recent releases for Ben Klock's mighty Klockworks and Delsin that has re-introduced him to a whole new audience.
Pev and Kowton will also perform, playing back to back at the night event. Both artists are giants within the well-documented Bristol scene and of course formed Livity Sound alongside Asusu. Livity Sound is a go to label for left of centre bass and techno. Their remix project this year saw A Made Up Sound, Surgeon and Nick Hoppner all remix their work.
The third and final guest is Linkwood, whose music on the likes of Prime Numbers and Firecracker is just sublime. 'Miles Away' is quite simply one of the best vocal tracks of the last 10 years. He has recently just released his second LP 'Expressions' on Firecracker to great acclaim and his sets are infused with the roots of this music secretsundaze loves.
James Priestley and Giles Smith will be on hand to steer the good ship secretsundaze throughout the day and night, warming up and closing the party as only they know how.
So all in all the epic day to night event covers many bases and shades within quality house and techno today and the two amazing venues of Oval Space and The Laundry provide the perfect settings for one of the biggest dates of the weekend.
secretsundaze Summer Opening Party
Sunday 3rd May 2015
Day / Part 1: Oval Space, 29-32 The Oval, London E2 9DT
1pm to 10:00pm
Fred P
Joey Anderson
Jane Fitz
Giles Smith
James Priestley
Night / Part 2: The Laundry, 2-18 Warburton Rd, E8 3FN
10pm to 6am
Sterac aka Steve Rachmad
Pev b2 Kowton
Linkwood
Giles Smith
James Priestley