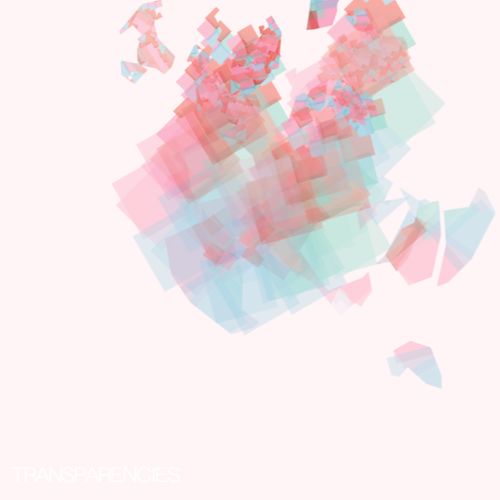 Semi Precious – Ultimate Lounge
squareglass are proud to release their first label sampler, 'Transparencies', on 27th April 2015. The recently founded South East London-based artist collective and record label has assembled some of the finest new cuts from their current roster, along with guest tracks by King of Hearts and Crypt Thing in this 9-track compilation.
Seeking to introduce new and unconventional approaches to music production, with a strong focus on the electronic genre, squareglass aims to challenge common practices in music creation: an aim that is perfectly encapsulated by the opening track.
Bunki, the moniker of producer Aviram Barath, kicks things off with 'Smartass', in which he utilises a unique compositional technique common to each of his tracks, generating all the elements through the processing of a single MIDI loop. The result is expressive yet subdued, and delves into new and distinctive sonic territories in a way that DIY Magazine has described as 'eerie, haunting and strangely captivating'. Ballerino, the project of electronic producer and singer Robin Paul Braum, follows with 'Karl', whose scenery he builds from manipulated midi loops, developing these into dry, self-revealing vocals in an attempt to blur the boundaries between digital aesthetics and undisguised personal expression.
Semi Precious has previously attracted positive attention from The Guardian, who described his self-titled release as 'a six track EP of subtly dislocating beauty'.'Ultimate Lounge', an experimentation with slick, library music samples, elicits a cool groove, before the beautiful atmospherics of 'Holes' follows by Leiik, an electronic duo comprising vocalist Amy Spencer and producer Bunki, who meld manipulated soundscapes with sincere, retrospective lyrics.

The first guest track comes courtesy of King of Hearts, who turns things up with heavy, distorted percussion and dark pads in an example of his penchant for cohesive arrangement and rich harmony over formulaic banality. Meanwhile, squareglass signee Daniel Cherney's 'Priest' showcases his use of samplers, effect units and CDJs to create pieces that draw from both minimalist composition and club music.

Classically trained, Clash-approved Junk mixes it up with his more pop-influenced sound in 'Wax/Dark', in which he uses natural samples to fuse organic and electronic elements, enhanced by the guest vocals of labelmate Amy Spencer. Meanwhile, penultimate track, 'Archenemy', the guest contribution from duo Crypt Thing, is a more sparse work, a product of their experimentation with a variety of music-making techniques, from DIY electronics and open source computer programs, to bass clarinets and throat singing.

The final track, 'Hilly Fields', is a collaboration between Semi Precious and Bunki –an experiment with deconstructed beats and vocal samples, which leaves the album on a tantalising ellipsis. Collaboration is clearly a key to this collective, and the obvious variety of outlooks and sounds presented here surely marks squareglass as one of the most exciting emerging labels in London. Catch them live at the sampler launch party on Saturday 2nd May at Power Lunches, 8pm-2am.